SNH48 Group was very active on New Year's Eve! Teams appeared on 9 different shows on 11 TV stations throughout the country and also held special stages in all theaters broadcasted Live on the Migu Music nework.
New Year's Eve shows

First, we have SNH48 Team SII who was active on two fronts. They performed on a joint telecast for BeijingTV, HeibeiTV, and HeilongjiangTV (recorded last week in Harbin at -20 degree celsius) and Live on CCTV along with several members of #BEJ48 and Huang TingTing of Team NII (watch it at top of page.)
Teams NII and X were in GuangZhou to take part in the JiangsuTV New Year's Eve show where they performed "Dawn in Naples":
Team HII (supplemented by some members of SII and NII) performed at the opening and closing of the DragonTV New Year's Eve show:
GNZ48
GNZ48 were active at two events on December 31st: the New Year's Eve special on GuangzhouTV (Team G) and a concert (Team NIII.)
Here are pictures of Team G on Guangzhou TV.
BEJ48
BEJ48 also had a busy evening. They appared with Team SII on CCTV (as indicated earlier) but also on CCTV15 (Music channel.) Video and pictures below.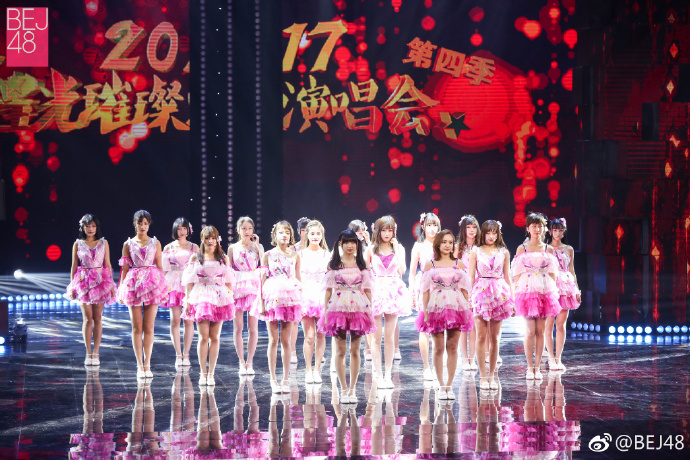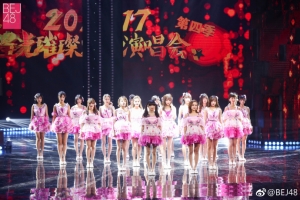 SHY48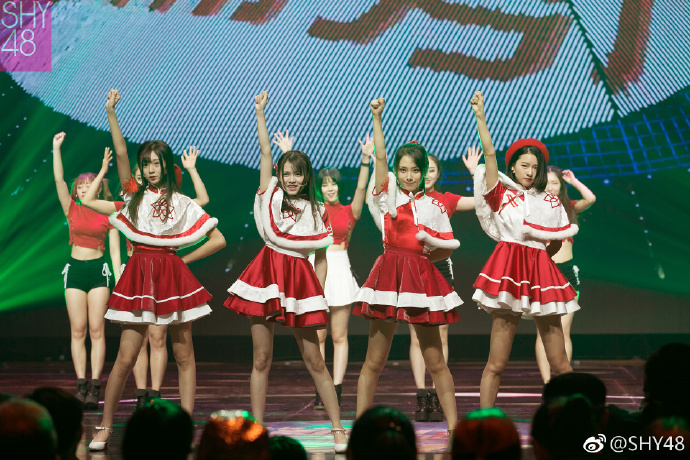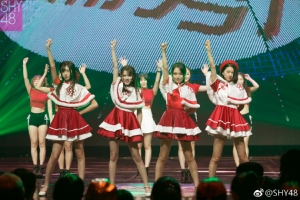 Finally, 4 members (Han JiaLe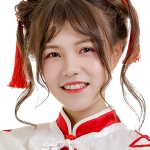 , Wang ShiMeng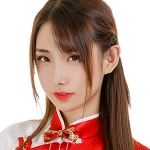 , Zhao JiaRui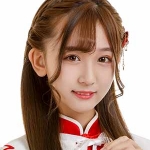 , and Lai ZiXi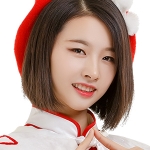 ) of SHY48 Team SIII were visiting JilinTV to participate in their New Year's Eve show.