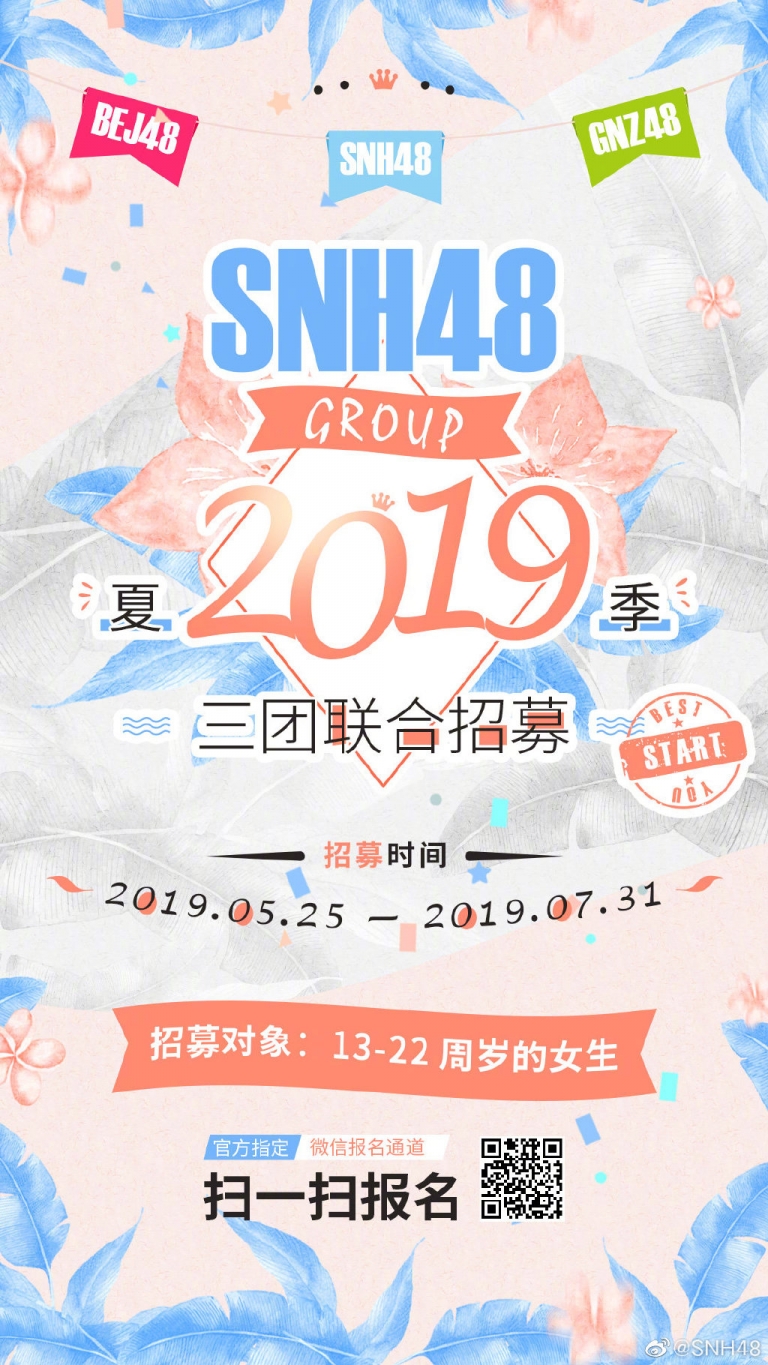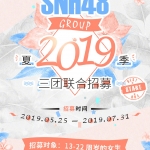 As we previously reported here, STAR48 has been moving in the direction of year-long application periods for its various subsidiaries.
That, however, does not mean they will not still be doing targeted auditions when then need is present. Such an audition was announced for SNH48 Group on May 25th.
Running from May 25th to July 31st, these new auditions aim to recruit the 13th generation of SNH48 and the 8th generation of BEJ48/GNZ48.
Also being recruited are new members of the Overseas Training team based in South Korea.
For all the details on the selection process, visit the official web page here.