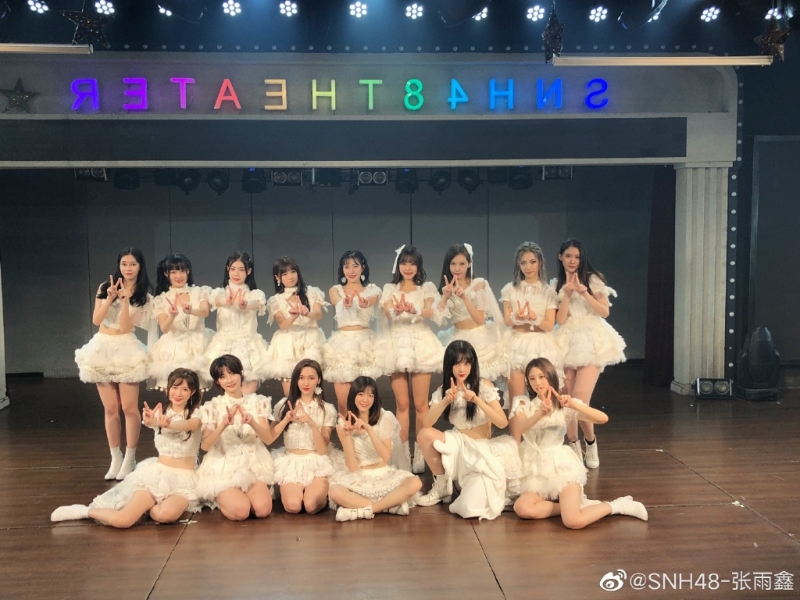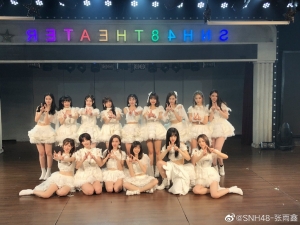 SNH48 Team NII is 6 years old and that important milestone was marked by a special anniversary stage on November 17th, 2019 (you can watch it at top of page).
Team NII was formed 6 years ago in late October of 2013 at the same time of Team SII (even though the core of Team SII had already been performing for some time prior) but they only started their first stage in November of the same year and that is the moment which is being celebrated.
As usual for these type of events, the show was composed of songs taken from the various stages Team NII has performed in the past with new and old favourites competing for the attention of fans.
Below are some photos from the show (click to enlarge).
New members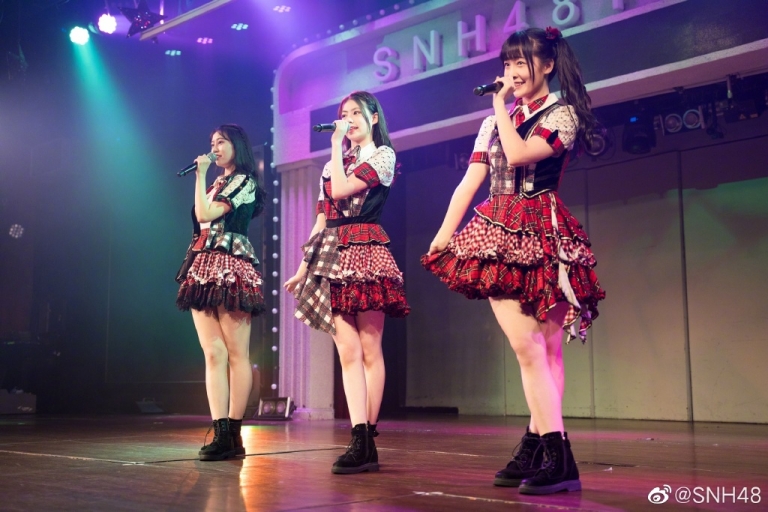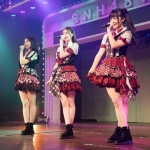 The team wasn't about to celebrate without a surprise and it came at the very beginning of the show with the reveal of three new members.
Zhou RuiLin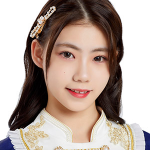 , former 10th generation member of Team NII, returns after spending almost year training in South Korea with the Overseas Trainees. It is unclear if this return had been planned or if it is the result of some strategy shift.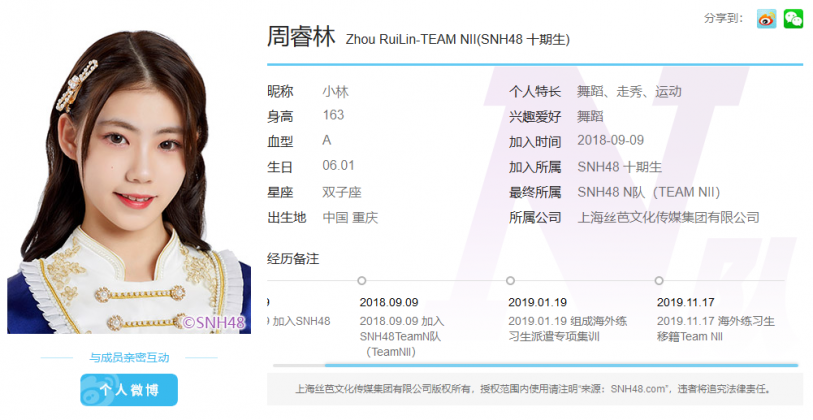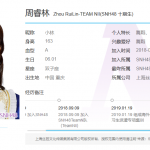 After welcoming some of the few 12th generation members, Team NII also welcomes the first 13th generation member: Zhang RuiJie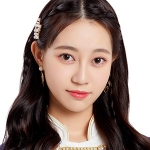 . She joins as a full member effective immediately.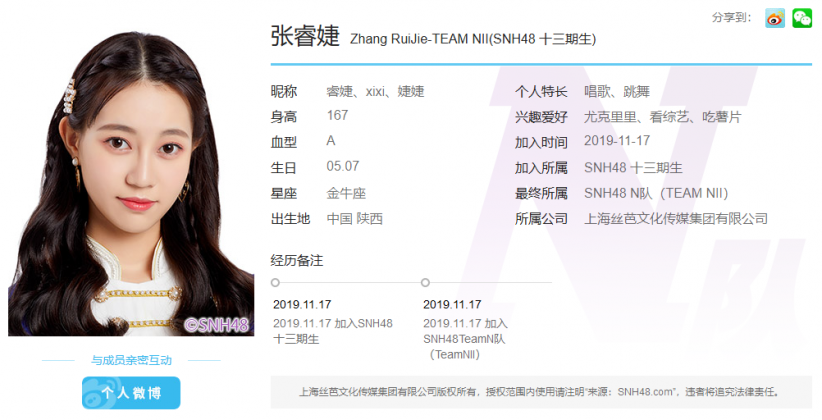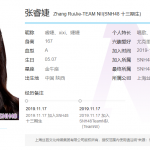 Last, but not least, we have the surprise return of Yang YuXin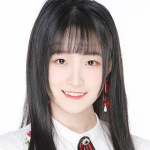 (BEJ48 4th generation) to the SNH48 Group stage. Yang YuXin was a member of Team B until the January 2019 reorganization which saw her being sent to "IDOLS Ft". Contrary to the first two on this list, she will be performing with Team NII but not as a full member. At least not for now. She remains in "IDOLS Ft".