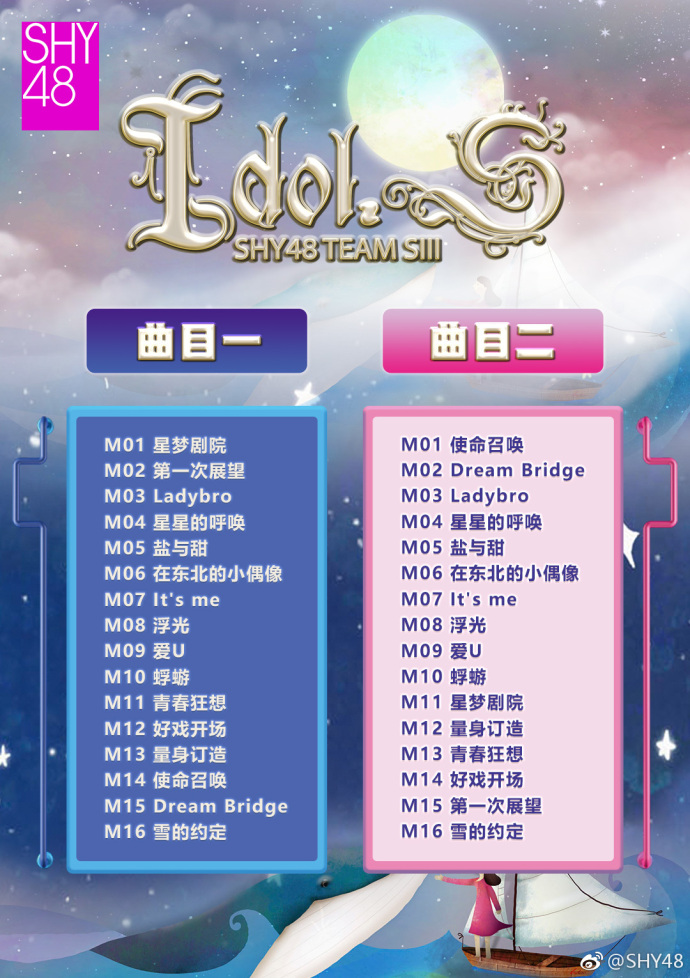 On September 19th, SHY48 finally released details about their 1st original stage for Team SIII: "Idol.S"!
The information came in the form of a trailer video (at top of page) and the stage web page.
Two setlists
Following in the steps of GNZ48 and SNH48, the "Idol.S" stage will offer two different stories told through songs. Each setlist will be slightly different as a result.