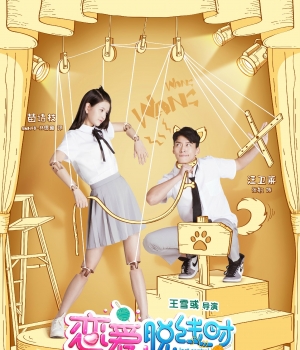 The first promotional poster for the upcoming drama "恋爱脱线时" starring Lin SiYi of SNH48 Team NII has been published. This is her first leading role in a drama since joining SNH48.
Most people do not know that Sissy (one of her nicknames) is a graduate of a prestigious acting school in China and, prior to joining SNH48 as a 2nd generation member in 2013, worked as a model, on the BeijingTV Life Channel, and was an intern editor for Board Games (桌游志) magazine.
The drama, a romantic comedy, also features some other familiar faces for SNH48 fans: Qian BeiTing (Team SII), Chen GuanHui (Team SII), and Wang XiaoJia (Team X).
Below are some promotional pictures and videos from the production.