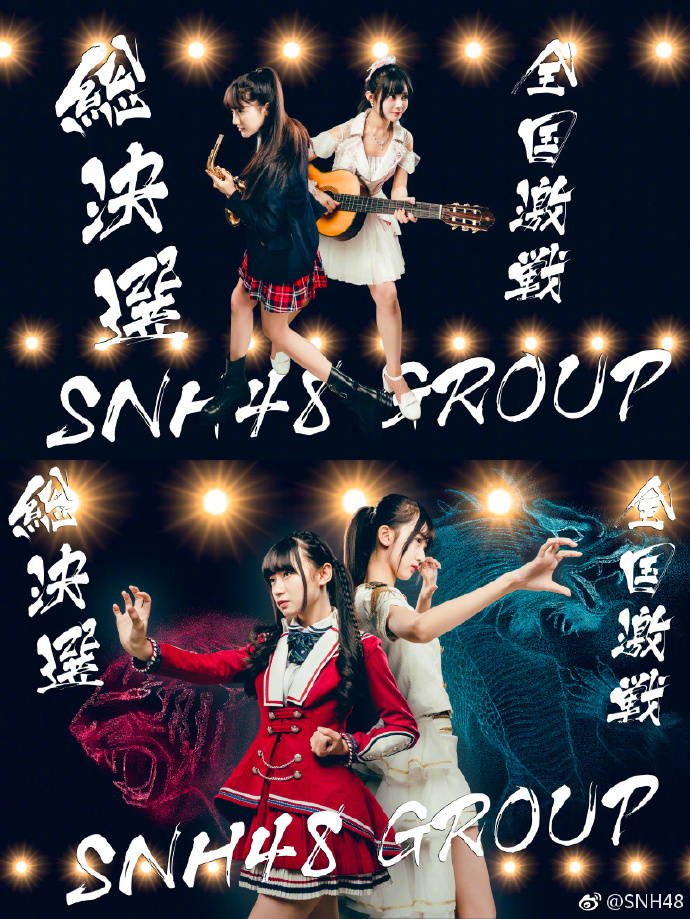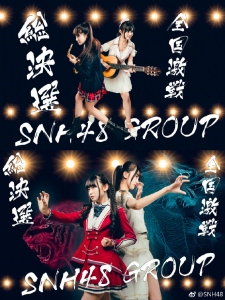 STAR48 recently released a new series of "girls fighting" series of posters and promotional videos (PV) to help promote the upcoming 4th general election to be held on july 29th.
These promos feature members of various groups/teams side-by-side.
Here is a sample of the PVs being released as well as some of the companion posters.
You can view more of the posters in the SNH48 Today image vault.