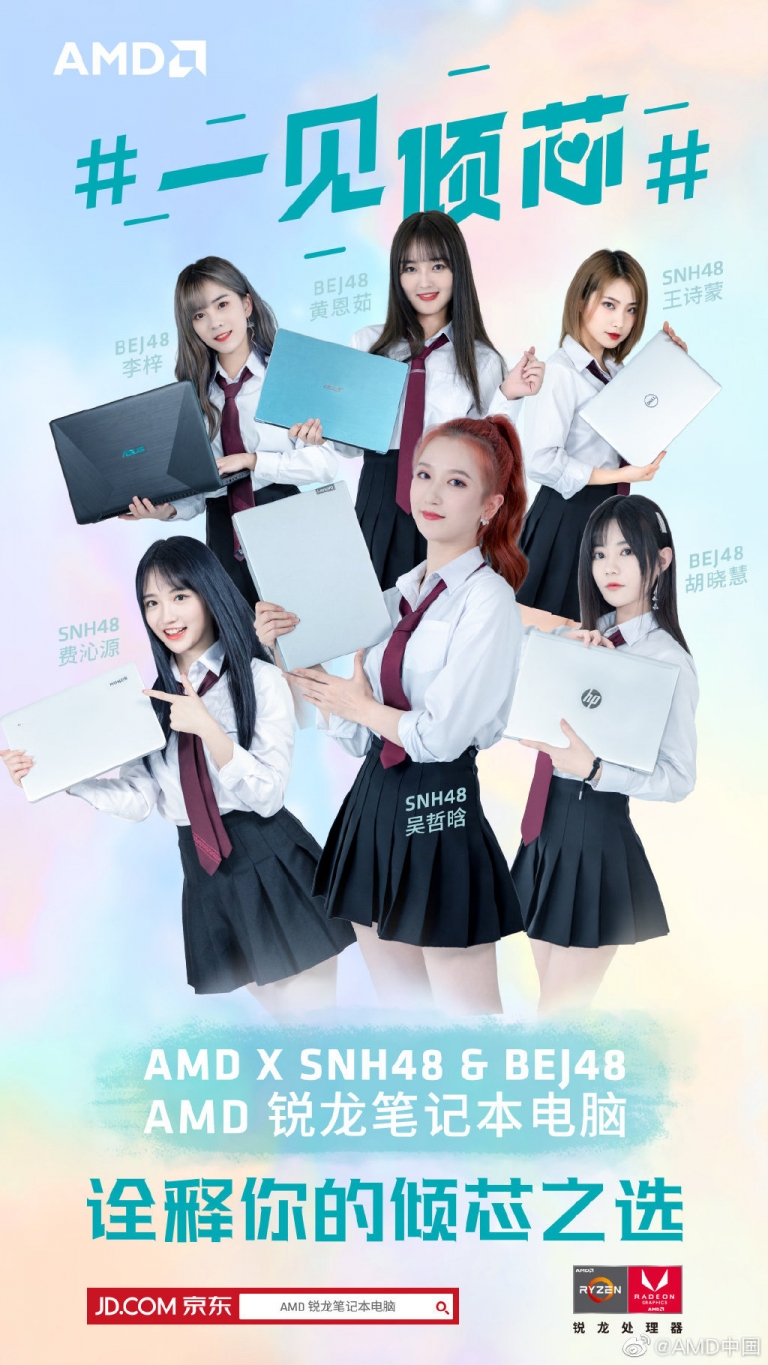 SNH48 kicked things off in high gear this year as soon as the general election was completed with the announcement of several new partnerships and members becoming image ambassadors for a number of brands.
We already published an article on BEJ48 joining forces with Qualcomm China but there were other projects in the works!
AMD China
6 members of SNH48 Group have been named as brand ambassadors of AMDAdvanced Micro Devices (AMD)American multinational semiconductor company based in Santa Clara, California that develops computer processors and related technologies for business and consumer markets. Source: Wikipedia China.
Wu ZheHan (SNH48 Team SII), Fei QinYuan (SNH48 Team HII), Hu XiaoHui (BEJ48 Team B), Li Zi (BEJ48 Team E), Wang ShiMeng (SNH48 Team NII), and Huang EnRu (BEJ48 Team J) have started to appear in ads on online retailer JD for a variety of products that use AMD chips including: Lenovo, Honor, HP, Dell, and Asus.
Weidendorf China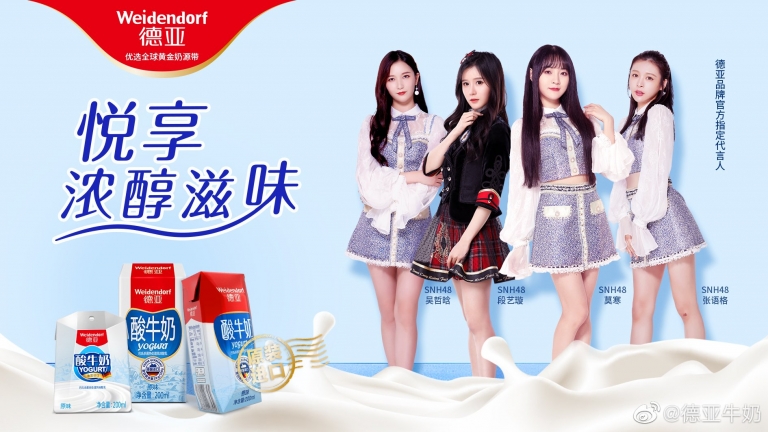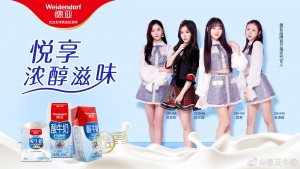 Another new partnership is with the Chinese branch of German dairy products brand Weidendorf which will collaborate with SNH48 Group for the promotion of their yogurt brands throughout China.
The company was a sponsor of the 6th General Elections handshake event with members seen distributing free samples to fans throughout the event.
Members participating in this promo are Wu ZheHan (SNH48 Team SII), Duan YiXuan (BEJ48 Team B), Mo Han (SNH48 Team SII), and Zhang YuGe (SNH48 Team SII).