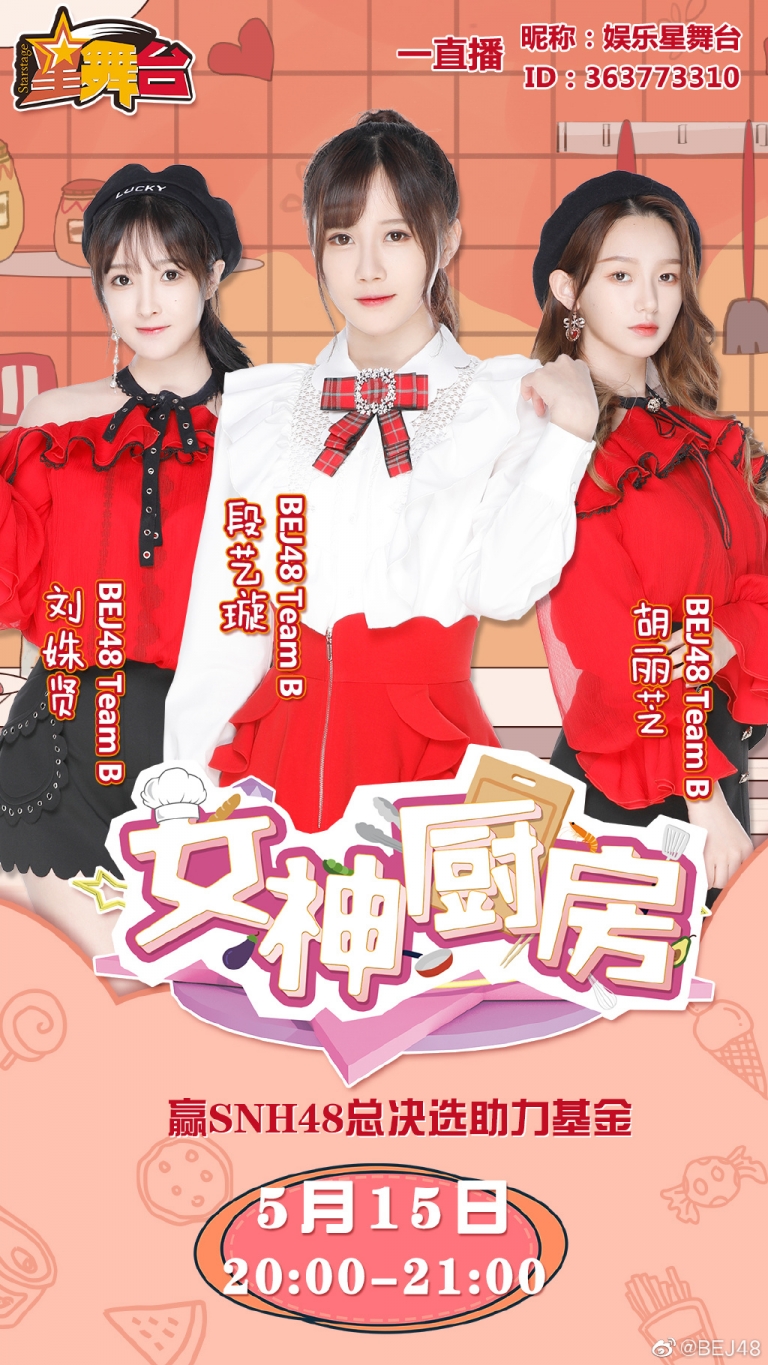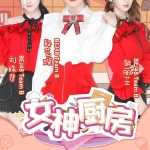 The latest SNH48 Group web show titled "女神厨房" ("Goddess Kitchen") premiered on May 15th on the YiZhibo platform (owned by Sina Weibo).
This cooking web show will feature a rotating cast of members and is essentially a variety.
For the first episode, BEJ48 Team B took center stage with Duan YiXuan, Liu ShuXian, and Hu LiZhi (right).
Episode 1 can be watched at top of page.