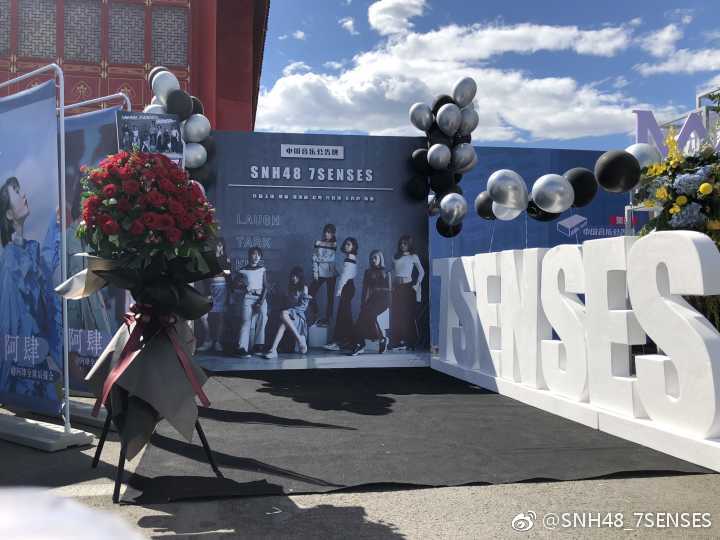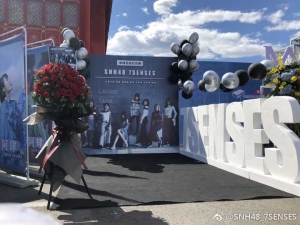 Music shows similar to M!CountdownM! CountdownM Countdown is a South Korean music program broadcast by Mnet. The show features some of the latest and most popular artists who perform live on stage. As most Korean shows of this type, it is based on a chart ranking calculated by combining Digital Single Sales (45%), Album Sales (15%), Social Media Points (YouTube official music video views + SNS buzz) (20%), Global Fan Votes (global fan votes through Mwave, Mnet Japan and Mnet America + SMS Votes) (10%), and Mnet Broadcast Points (10%). Source: Wikipedia in South Korea or even Music StationMusic StationMusic Station is a weekly one-hour program similar to the American "TRL" (on MTV) or the British "Top of the Pops" (on BBC). It is home to various performances as well as single rankings and other corners. Many Japanese groups and singers make their debut on Music Station. The show is a popular promotion tool used by musicians, actors, and other celebrities. Source: Wikipedia in Japan have long been mainstays of the idol scene… but not in mainland China.
Until recently, only the "Global Chinese Top 10 Music Charts" show on CCTV15 in which SNH48 appears frequently could be said to be similar in style. Most of the Japanese and Korean shows also find a home in China but domestic productions were missing.
Past tense.
IQIYI (often called "the Chinese Netflix") announced a few months ago that they had entered into partnership with Billboard China to produce a domestic show called "Idol Hits" which will air Friday nights on the platform. It was quickly followed by Tencent and Youku which also announced new shows of their own.
It is expected that each platform will feature artists affiliated to it. We know the IQIYI show will use the Billboard China ranking but it is yet unknown if the Tencent and Youku shows will be in the Korean or Japanese styles.
SNH48 Group and IQIYI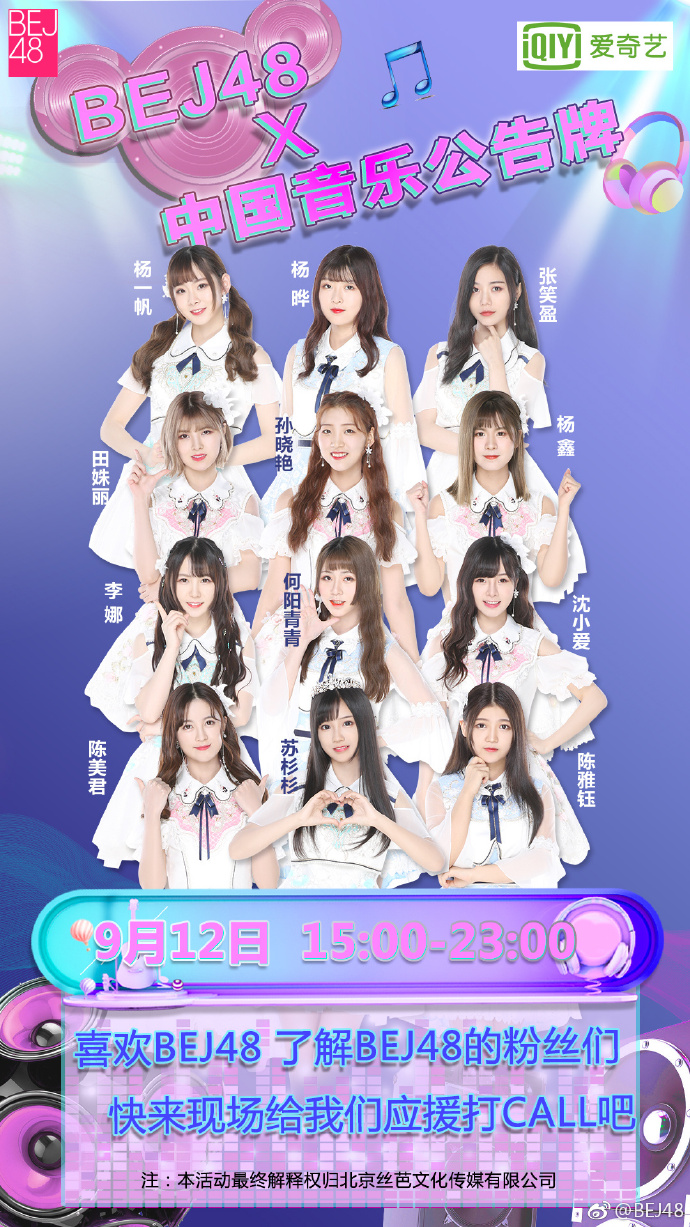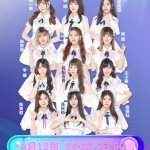 STAR48 has been working actively to develop its relationship with the IQIYI platform over the last year notably with the very successful "Legend of Yun Xi" drama (over 3 billion views) as well as several SNH48 Group variety shows.
Recorded in Beijing, the IQIYI show already sees an early participation of SNH48 Group with the subunit SEN7ES and sister group BEJ48. SEN7ES will be the first to appear in the September 7th episode of the show.
Expect SNH48 itself as well as other sister groups to make appearances in the near future as the number of girl groups in mainland China is still very limited.