Mo Han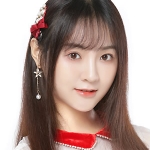 (Momo), Co-Captain of SNH48 Team SII (1st generation member) is the host of the new series "周莫好時光" being broadcasted on the Shanghai subway information system.
Co-produced by STAR48 and Chinese ecommerce site "Dianping"Meituan-DianpingMeituan-Dianping is a Chinese group buying website for locally found consumer products and retail services. The company is headquartered in Beijing and was founded in 2010. In 2015, Meituan merged with Dianping, a Chinese group buying site to become "Meituan-Dianping". It is the world"s largest online and On-demand delivery platform, reaching up to 10 million daily orders and deliveries. Source: Wikipedia, the series of small videos features local Shanghai businesses that offer a variety of services from an English language school to a driving school passing by a florist.
You can see the videos combined in the video at top of page.