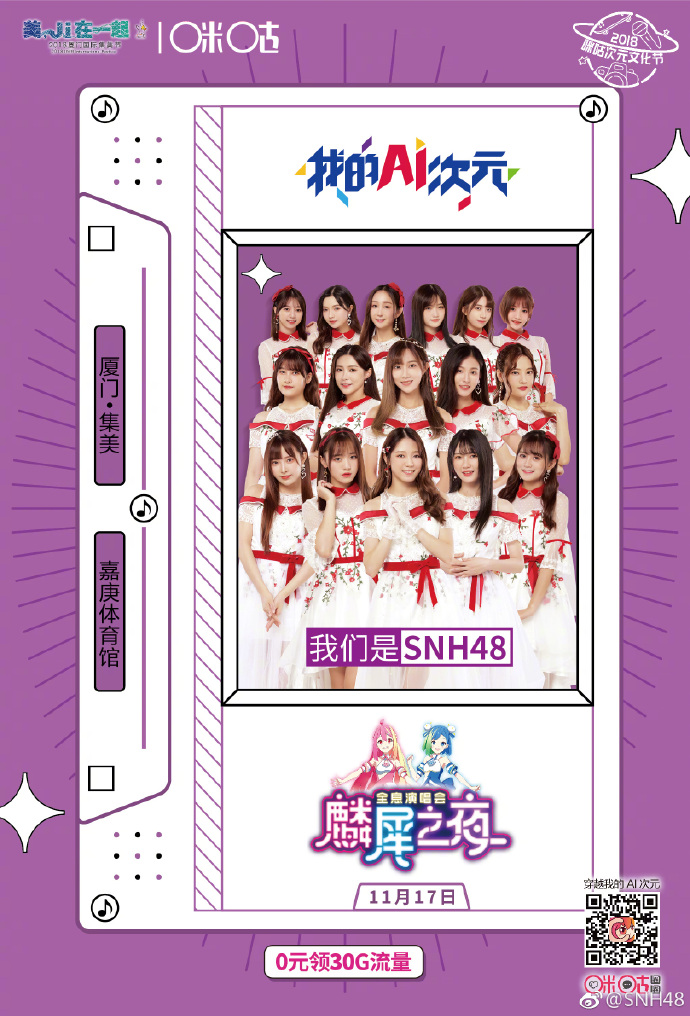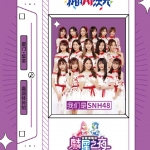 A mix of SNH48 members from teams SII, NII, and HII were in XiamenXiamenXiamen, formerly known from its Hokkien pronunciation as Amoy, is a sub-provincial city in southeastern Fujian province beside the Taiwan Strait. It is divided into six districts: Huli, Siming, Jimei, Tong"an, Haicang, and Xiang"an. Altogether, these cover an area of 1,699.39 square kilometers (656.14 sq mi) with a population of 3,531,347 as of 2010. Source: Wikipedia on November 17th to take part in a Migu Music Animation concert as part of their ongoing strategic partnership.
This is the 3rd such event SNH48 has been involved with this year ahead of their performance in the upcoming Migu Music D Awards on November 23rd.
Participating members were: Yi JiaAi, Wan Lina, Tao BoEr, Zhang YuXin, Zhang Xin, Feng XinDuo, Dai Meng, Sun Rui, He XiaoYu, Xie Ni, Xu Han, Xu YangYuZhuo, Zhang Yi, Fei QinYuan, Shen MengYao, and Li JiaEn.
Watch the SNH48 performance at top of page.