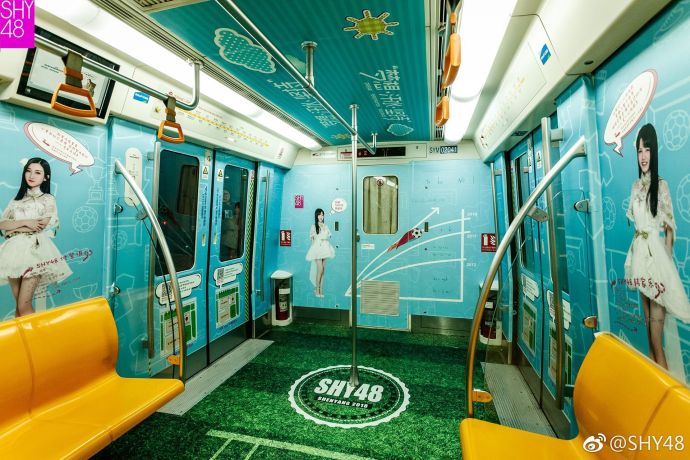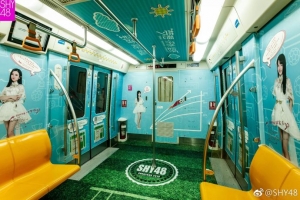 It is only honest to say that SHY48 has had a rough start as a group in Shenyang. Poor attendance at many performances have especially been an issue for Team HIII.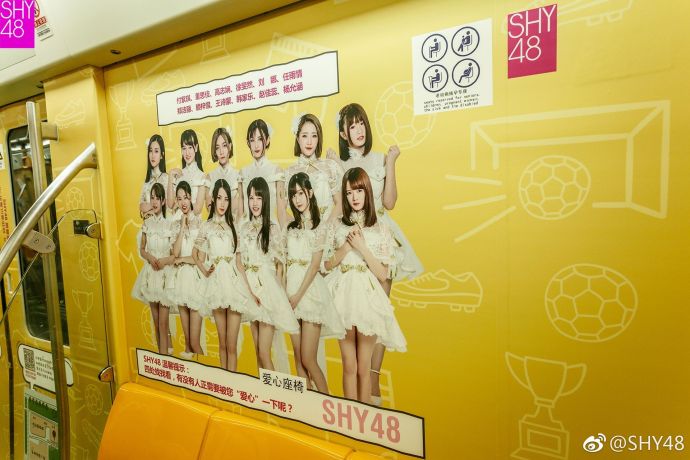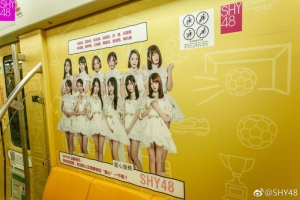 What caused it? Many factors but, mostly the fact that Shenyang is a manufacturing region that has been hit hard by recession over the last few years. This means less disposable income to be spent on things like theater shows.
However, the good news is that this situation has been steadily improving since Spring with management finally showing a better understanding of what will drive fans through the doors.
We are less than 30 days away from the SNH48 Group 5th General Elections and it now time for SHY48 to shine!
The group is making a big push in the Shenyang subway with ads promoting the group, the election, and the 2018 FIFA World Cup in Russia (which SNH48 Group is heavily involved with).
Anyone who scans a special bar code on the doors of the subway could win a FREE ticket to go see SHY48 perform at their Xingmeng Theater.