It was a special day on October 24th for CKG48 and its fans: the group was celebrating its 3rd anniversary after almost falling into oblivion in 2019. Not only did they manage to survive, however, as some fans pointed out, but they are also managing to attract more fans to their shows than many other established teams.
Yes, CKG48 is not the money maker that some other teams are but it has managed to place one member in the 48 top members at the 7th General Elections with a few others coming close.
Special guests
CKG48 welcomed four special guests for this show: GNZ48 Team NIII members Hong JingWen, Liu LiFei, Zheng DanNi, and Lu Jing who were already in the city for the recording of a special Migu Music MELIVE event the day prior (as we covered here).
Below is one of their performances during the show.
Announcements
It wouldn't be an anniversary show without announcements. In this case, CKG48 had two pieces of news for fans.
First, Tian QianLian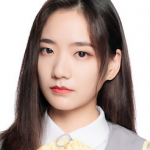 (an original member) was officially appointed as Captain of the group. She had been one of those who worked hard back in March 2019 to resurrect it.
Below is the video of that announcement.
It was also revealed that Wang SiYue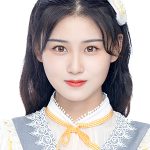 of GNZ48 Team Z would now have a concurrent position with CKG48. It is assumed that this is, in part, due to academic reasons.