September 9th, 2021 was another important date for SNH48 fans as the string of appearances on South Korean television (after SEN7ES and the Top32 in 2019) continued with Ma YuLing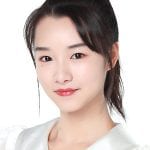 of SNH48 Team SII.
Ma YuLing recently was eliminated as a contestant of the survival show "Girls Planet 999" but not before being part of a team that won the right (back in episode 3) to perform on the popular "M Countdown" show with a cover of the TWICE song "YES or YES".
You can watch the "M Countdown" special stage in the video at top of the page and the original on "Girls Planet 999" to the right.