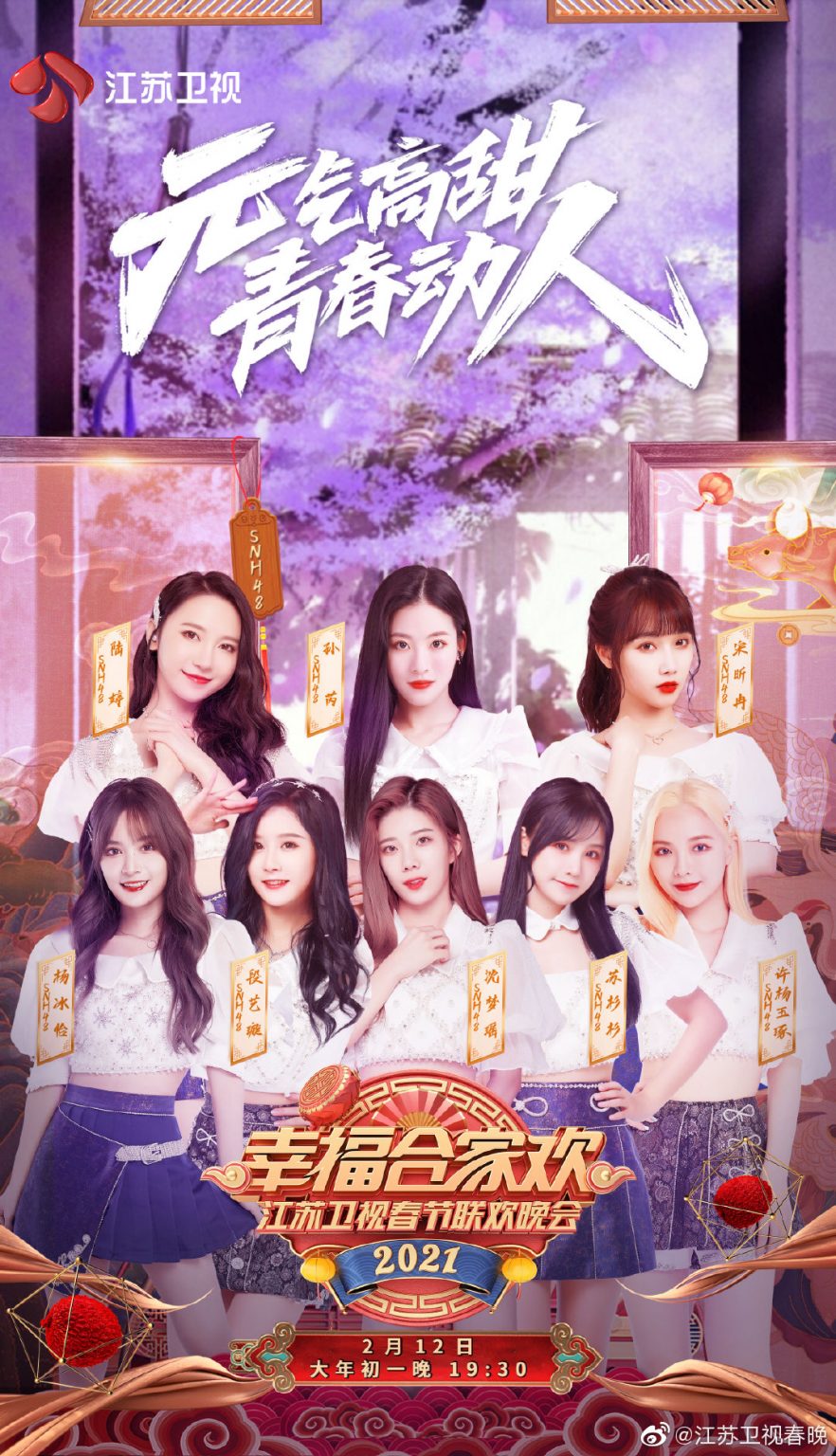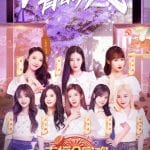 Some of the top members of SNH48 Group appeared on the JiangsuTV Spring Festival Gala on February 12th, 2021. They collaborated with a boy group for the opening act of the show which featured the song "嗨皮牛耶" and a large group of backup dancers which is typical of Chinese television holiday shows (at top of the page).
Later in the show, Song XinRan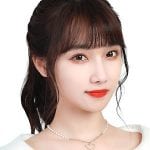 (Team X) contributed (non-singing part) to another act (see at bottom of page).
Participating members (from top left to right in the photo to the right): Lu Ting (Team NII), Sun Rui (Team SII), Song XinRan (Team X), Yang BingYi (Team X), Duan YiXuan (Team SII), Shen MengYao (Team HII), Su ShanShan (Team NII), and Xu YangYuZhuo (Team HII).
You can find a vlog showing behind the scenes of the recording for this event below.