On September 28th, SNH48 members Lu Ting (Team NII) and Xu JiaQi (Team SII) were on hand for the launch ceremony of the new Studio48 / Shanghai Film & Media Corporation / Shanghai Theater Academy co-production titled "平行迷途" ("Lost Parallel").
SFM is one of the companies that collaborated to the hugely successful "Legend of Yun Xi" production which aired last summer. The Shanghai Theater Academy also recently signed a partnership with STAR48 for the production of new movies and dramas.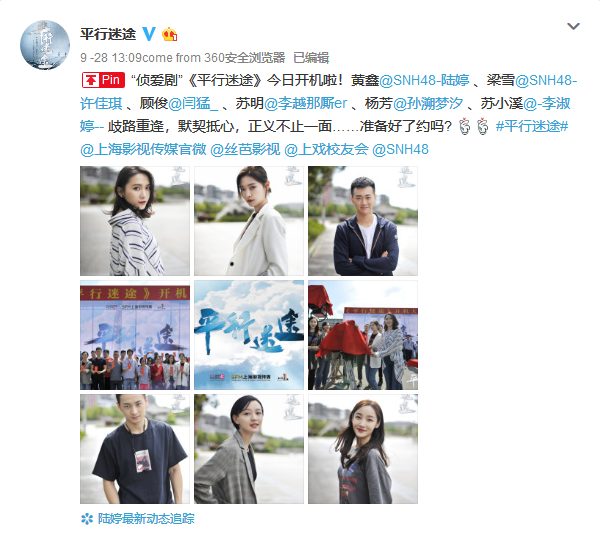 You can read more about the new show on the official Sina Weibo account.
Below is a promo video with actors involved in the production.