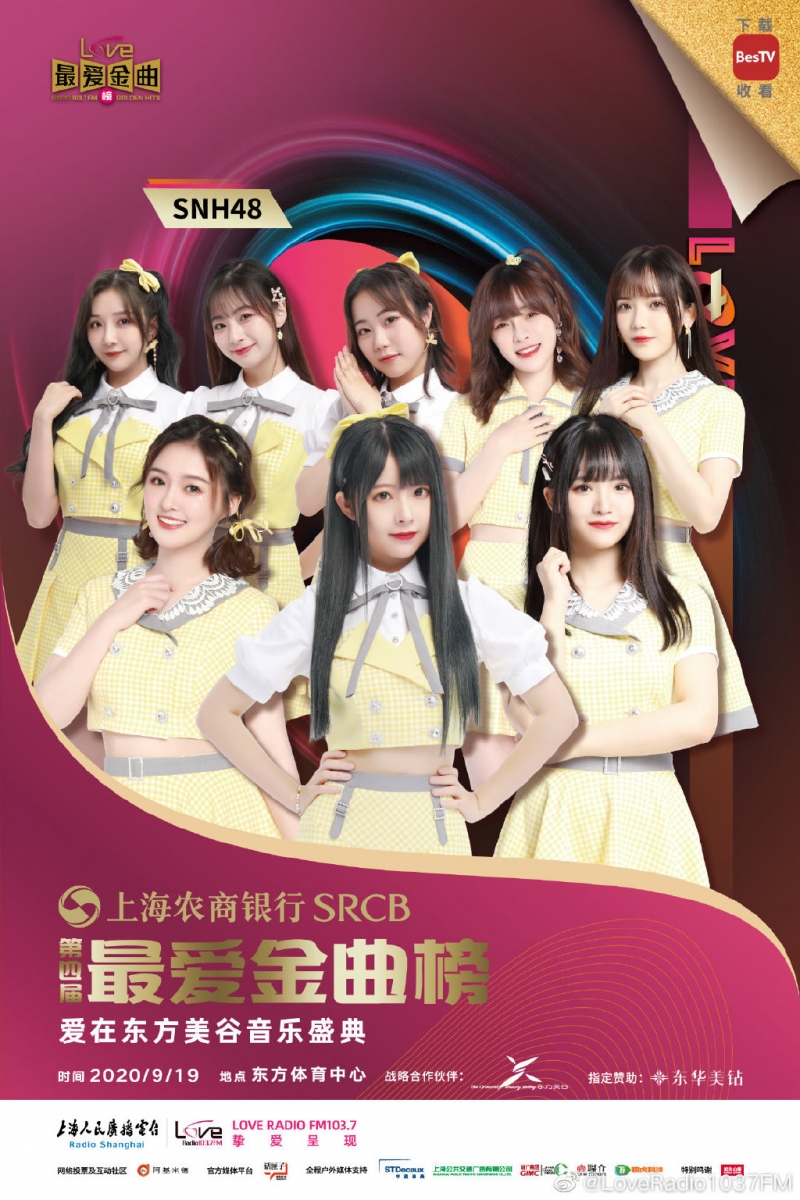 Several members of SNH48 were on site for the 4th LoveRadio FM103.7 "Favorites Chart" music awards at the Shanghai Oriental Sports Center on September 19th, 2020.
Following the theme of the radio station sponsoring the event, this show features songs from all eras that are popular with listeners.
The SNH48 team opened the show alongside the boy group "ALL IN" with a rendition of three popular songs: "Super Star", "绿光" ("Green Light"), and "日不落".
Watch their performance at top of page.
Participating members (from bottom left to right): Huang EnRu (Team SII), Wang RuiQi (Team X), Liu Xian (Team NII), Wang FeiYan (Team X), Qi Jing (Team X), Pan LuYao (Team X), Shen XiaoAi (Team SII), and Zhang HuaiJin (Team NII).