Fans had been speculating about the future of Lin SiYi
from SNH48 Team HII (one of three remaining 2nd generation members in the group) following the graduations of Lu Ting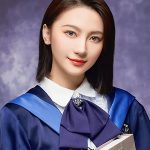 and Sun Rui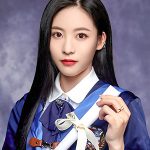 as well as several others.
At 27 years of age, she still has almost 3 years left to go until she reaches the mandatory graduation age of 30 but, her acting career in STAR48 is booming and keeping her away from the theater for most of the year.
Those questions were put to rest this week as the group confirmed that Lin SiYi would officially graduate early (but still achieve "Honoured Graduate" status) so that she can focus on being a STAR48 actress.
The big day set for December 4th
It was further confirmed that her "如果有你在 " graduation stage at the Xingmeng Theater would take place during the first weekend of December with various activities and a solo graduation single to be released.
Stay tuned!