Fans everywhere were both happy and sad on December 4th, 2021 as one more of the original members of the group bowed out of the Xingmeng Theater stage.
Lin SiYi
from Team HII presented her "如果有你在" graduation stage marking the end of her SNH48 career of over 8 years.
At 27 years of age, she still has over 2 years left to go until she reaches the mandatory graduation age of 30 but, her acting career in STAR48 is booming and keeping her away from the theater for most of the year. As a result, it was announced a few weeks ago that she would be graduating early in order to focus on that new career.
Some special guests
Graduations tend to attract many special guests at the Xingmeng Theater and this time was no exception with fellow 2nd gens Jiang Yun
, Li YiTong, and Lu Ting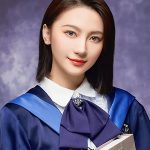 making appearances. Also seen at the theater were graduated members Wan LiNa and Ju JingYi but they did not appear on stage.
Several members of various teams, other than Team HII, also appeared during the show.
The show
Lin SiYi chose to present a mix of notable team NII (her first team) and HII (her second and last team) songs as well as several solos for her final show.
There was also a presentation of our graduation PV (first video below), her solo graduation single (listen to it on the right), and a video segment with fans sending her best wishes.
All in all, it was a fitting ending for a geat 8 year career as an idol. Congratulations and we are looking forward to what's next for her!