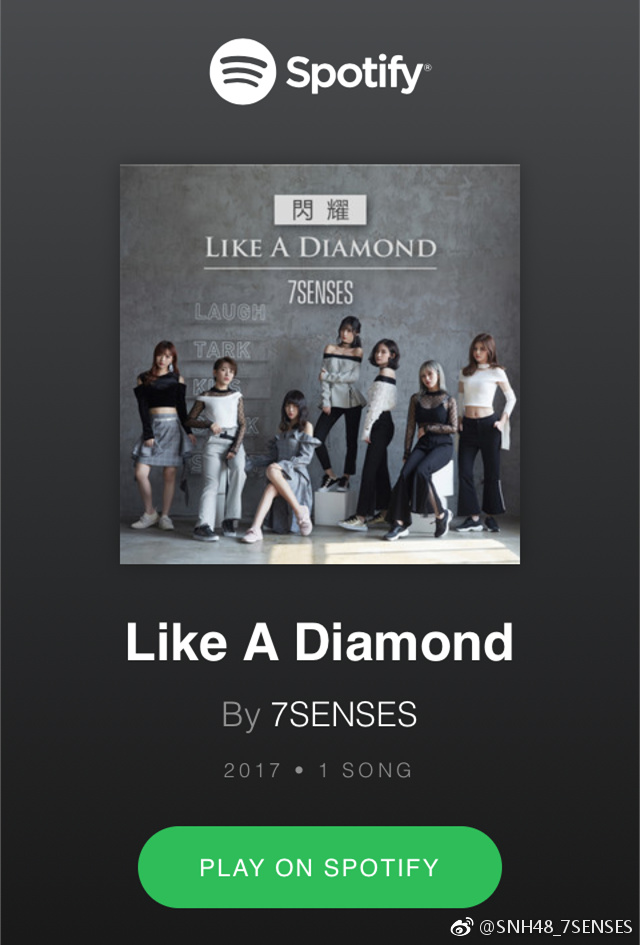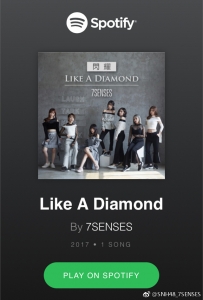 SEN7ES (also known as 7SENSES), a subunit of SNH48, has released the first single of its 2nd EP ("Chapter:Blooming(绽放)") on November 15th.
"Like a Diamond", with lyrics co-written by member Dai Meng (nicknamed "Diamond"), is in the R&B genre which had not been explored within their original EP.
The song was released through the STAR48 new distribution partner JSJ Entertainment International and is the first time SNH48 Group debuts a song at the international level before mainland China.
You can listen to the song on iTunes, Spotify, MyMusic (Taiwan), and KKBox (Taiwan).