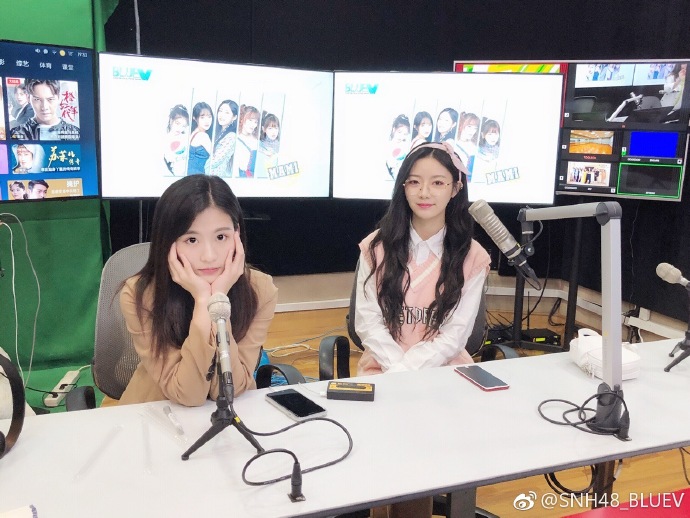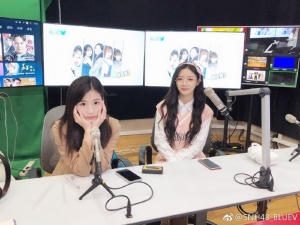 In the evening of October 12th, Li YuQi (Maomao) and Sun Rui (Three) of the SNH48 subutnit BlueV were guests of FM101 Shanghai Radio to talk about the group, the "MAMI" MV as well as the new "Endless Story" EP and MV just in the process of being released.
FM101 has long collaborated with SNH48 Group through the general elections but also through a number of other events taking place in and around Shanghai.
This interview was broadcasted Live on radio but also had video streamed online (watch it at top of page).
BlueV had also recently been interviewed by "夜问idol" (below).