September 12th was the first day of a long weekend for SNH48 that coincides with the Mid-Autumn Festival: the Xingmeng Theater 6th Anniversary!
The first major event is of course the graduation stages for Li YiTong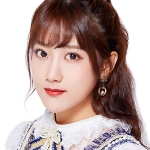 currently of SNH48 Team HII but soon to be a solo artist under the STAR48 label just like Ju JingYi before her 2 years ago.
Watch the full stage at top of page and photos from the first show below.
Her "official" graduation with the removal of her photo from the SNH48 wall in the theater will take place on September 13th during the second show.
Special birthday stage
It was also announced that STAR48 will be hosting a special birthday stage and fan meet for Li YiTong's birthday on December 21st and 22nd.
See the announcement video below.