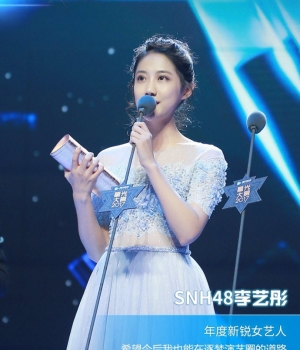 The 2017 Tencent Star Awards which celebrates the best of China in music, film, and TV (including web only dramas) were held in BeiJing on December 3rd.
Li YiTong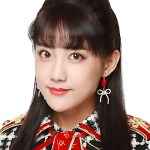 of SNH48 Team NII was the only representative of SNH48 Group at the awards ceremony although both BEJ48 and GNZ48 participated in the pre-show
as we previously reported
.
Li YiTong walked away with the "New Female Artist of the Year" award. Here she is accepting the award.
Congratulations!