SNH48 announced on August 30th that Li YiTong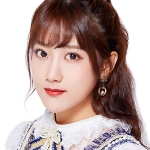 (2nd generation member of Team HII and winner of the last two general elections) would be performing two special graduation stages at the Xingmeng Theater in Shanghai on September 12th and 13th.
Having won the general elections for a second time, Li YiTong will now enter a new phase of her career as a solo artist under the STAR48 umbrella and join Ju JingYi as a member of the SNH48 Hall of Famer ("Star Palace")!
2 days – 2 stages
To mark the occasion, SNH48 will present two distinct graduation stages complete with removal of her official SNH48 portrait as has only been done on a few occasions in the past.
A special photobook will go on sale prior to the shows while fans located in the VIP and main section of the theater will even receive the rare permission to take photos inside the theater.