Youth fashion magazine "SHIMO时髦青年" was presenting its special "Youth of Today" anniversary event in Shanghai on October 22nd, 2021.
Two members of the extended STAR48 family were invited guests for the occasion: Li YiTong (SNH48 Hall of Famer and STAR48 solo artist) and Wu ZheHan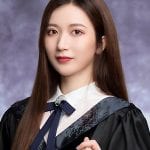 (SNH48 Honoured Graduate).
Watch them both on the "green carpet" (themed after the colours of the sponsor) of the event in the video at top of the page.