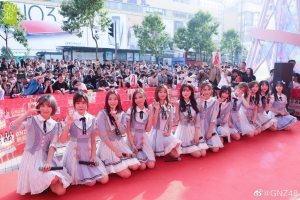 Members of GNZ48 Team NIII made their annual visit to the MOPARK Shopping Center (one of the biggest in Guangzhou) to help them launch their festivities of the holiday season including Christmas, New Year, and the Spring Festival (Chinese New Year) which takes place in January for 2020.
The team offered a performance of several songs (at top of page) as well as held a handshake event for their assembled fans and general public in attendance.
Below are some photos from the event.