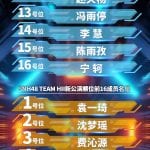 SNH48 Group revealed what were the last set of preliminary results for the 7th Best50 Request Time concert during the SNH48 Team NII stage on the evening of January 3rd, 2020. Presented by Mo Han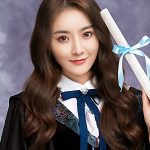 (Momo) of AW9, these results had to do with the voting for the 16 starting positions of the upcoming original stages of SNH48 Team SII and HII.
This year, fans were able to vote to decide which teams would get new original stages in the new year (SII and HII now) and, then, who would make up the 16 core members of said stage.
Here are the preliminary results from January 3rd. Notice that no 2nd generation member made the lists. That is because they will be graduating next August.