STAR48 finally revealed some details regarding the upcoming 6th General Elections concert event on June 13th.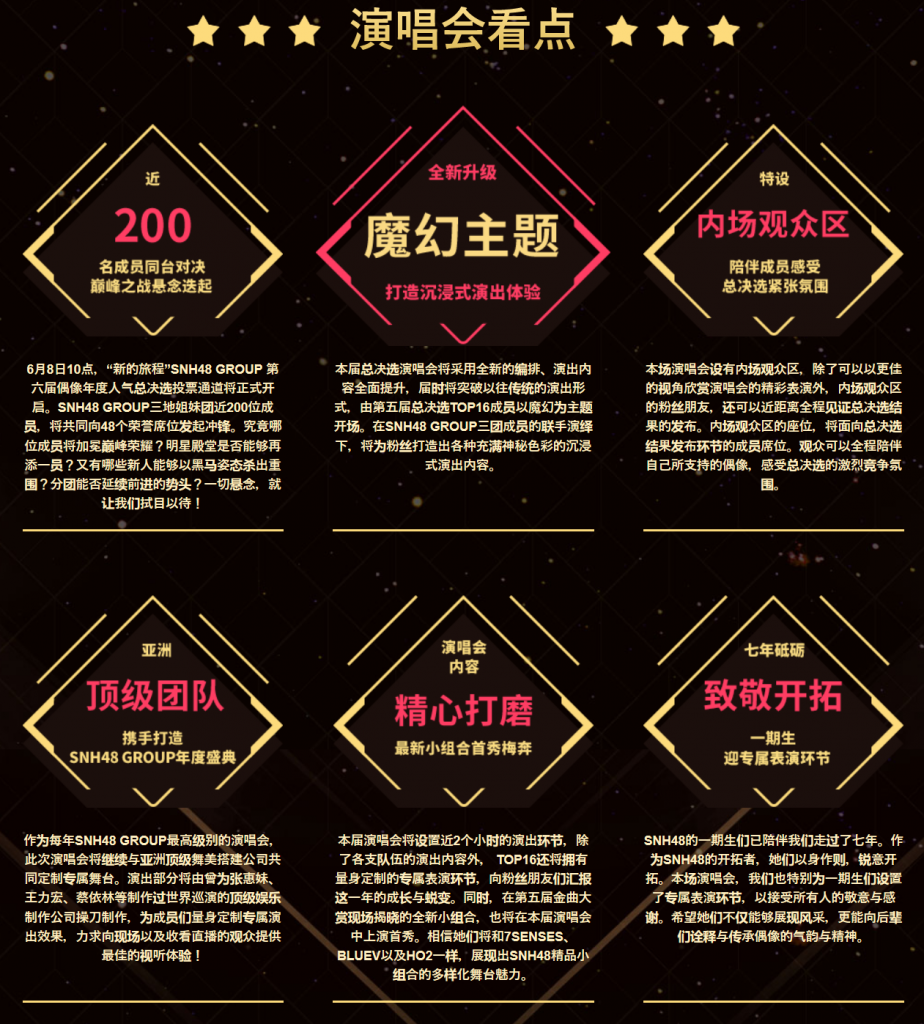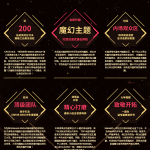 Almost 200 members for 2 hours
STAR48 is avoiding the fan uproar of 2 years ago by once again ensuring the ticket pricing remains reasonable (from 228 RMB to 998 RMB for VIP) considering fans are already investing heavily in the voting itself.
The number of participating members will be just shy of 200 this year considering the disbandment of SHY48 and CKG48 in January and the subsequent departures from the group.
The concert will be clocked at approximately 2 hours which will be about an hour less than the 5th election once again due to having less teams needing to perform.
The concert will then be followed by the election ceremony as per previous years.
Enhancements to the fan experience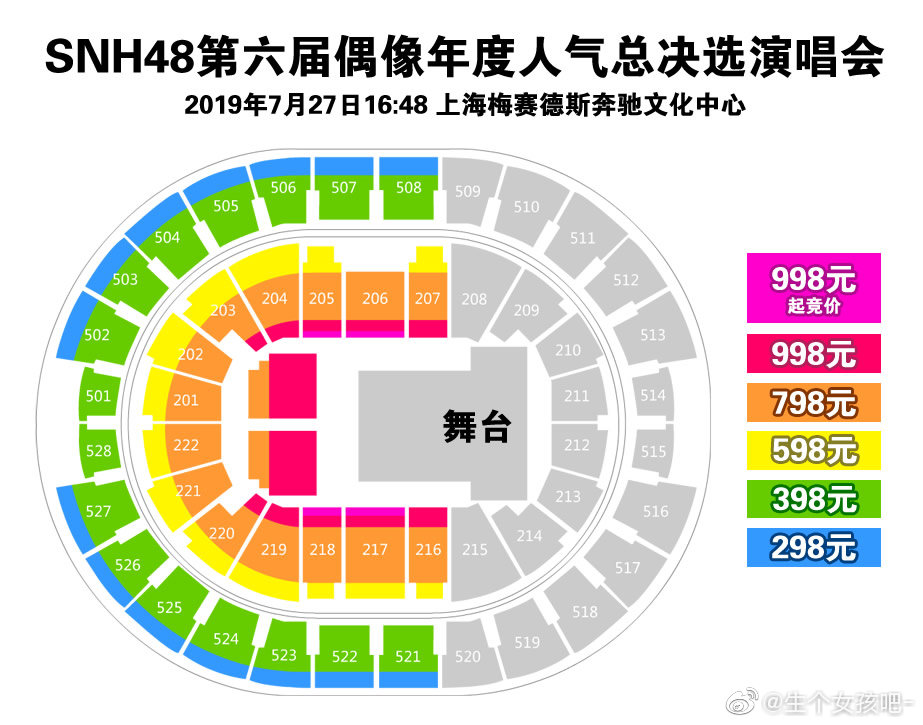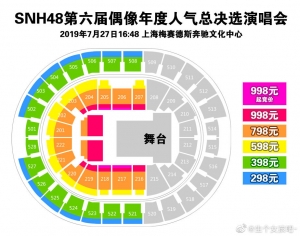 STAR48 has hired the services of a production company who has in the past organized mega concerts for talent such as Jolin Tsai to create a brand new concert experience for fans.
One change will be the return of concert floor seating for lucky fans able to win them at auction. These seats had vanished over the past two years to make room for larger stages able to handle 300 plus participants.
Tribute to the 1st generation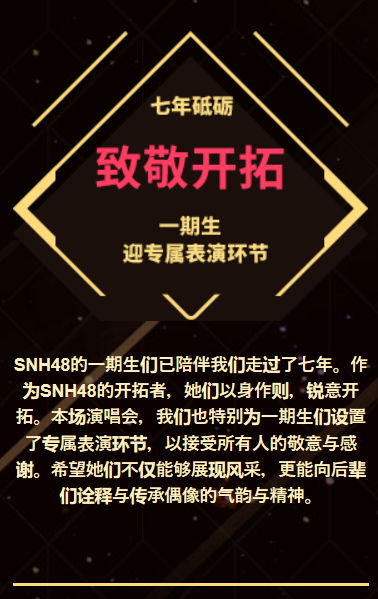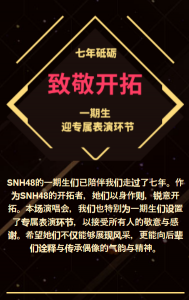 It is no surprise to veteran fans of SNH48 that the contracts of the 1st generation members are due to expire in 2020.
This means that these members are participating in their last general elections unless some of them end up signing a new contract which is unlikely although some might sign solo contracts.
SNH48 is going to hold a tribute to these 1st generation members (all in SNH48 Team SII) as they are hailed as "pioneers" of the group. This will take the shape of new documentary and a special showcase during the election.
It is expected this will be the last major event all the remaining 1st gens will take part in.
You can find the election concert web page here.