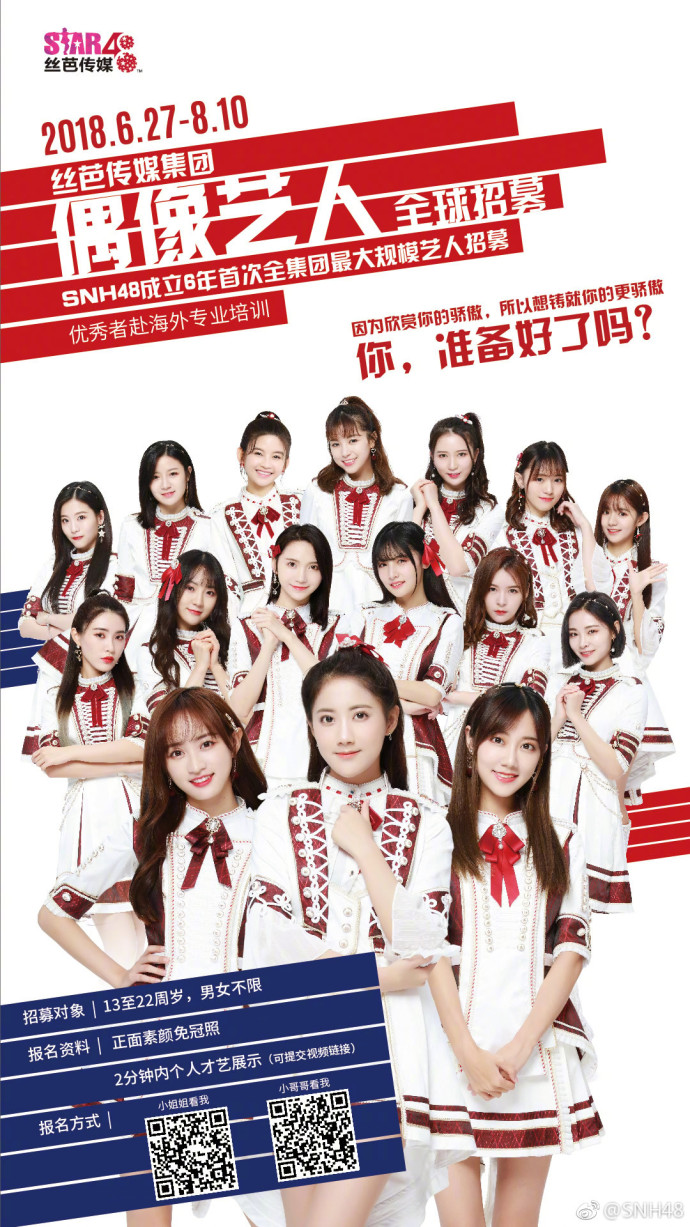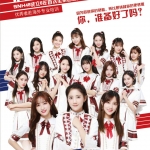 STAR48 made a surprise announcement on June 29th: Global auditions!
In what could quickly become a game changer in the Chinese idol industry, STAR48 will conduct the largest idol and talent auditions ever held in mainland China.
Not only will they be recruiting for SNH48 and all its sister groups (rumours saying there could be up to 3 new ones this year) but also for the New Fire Media (subsidiary of STAR48) boy group D7 Boys, a new STAR48 Idol Trainee Center (Korean style), and the new Mina Actor Studio (acting talent).
View the auditions web site here.
Requirements
1. Boys and girls between the ages of 13 and 22.
2. Not be already signed to another agency.
3. Girls to apply on the SNH48 web site and boys on the D7 web site. Candidates can apply for SNH48 Group, D7, the STAR48 Idol Training Studio, or the Mina Actors Studio.
Auditions will run from now to August 10th, 2018.