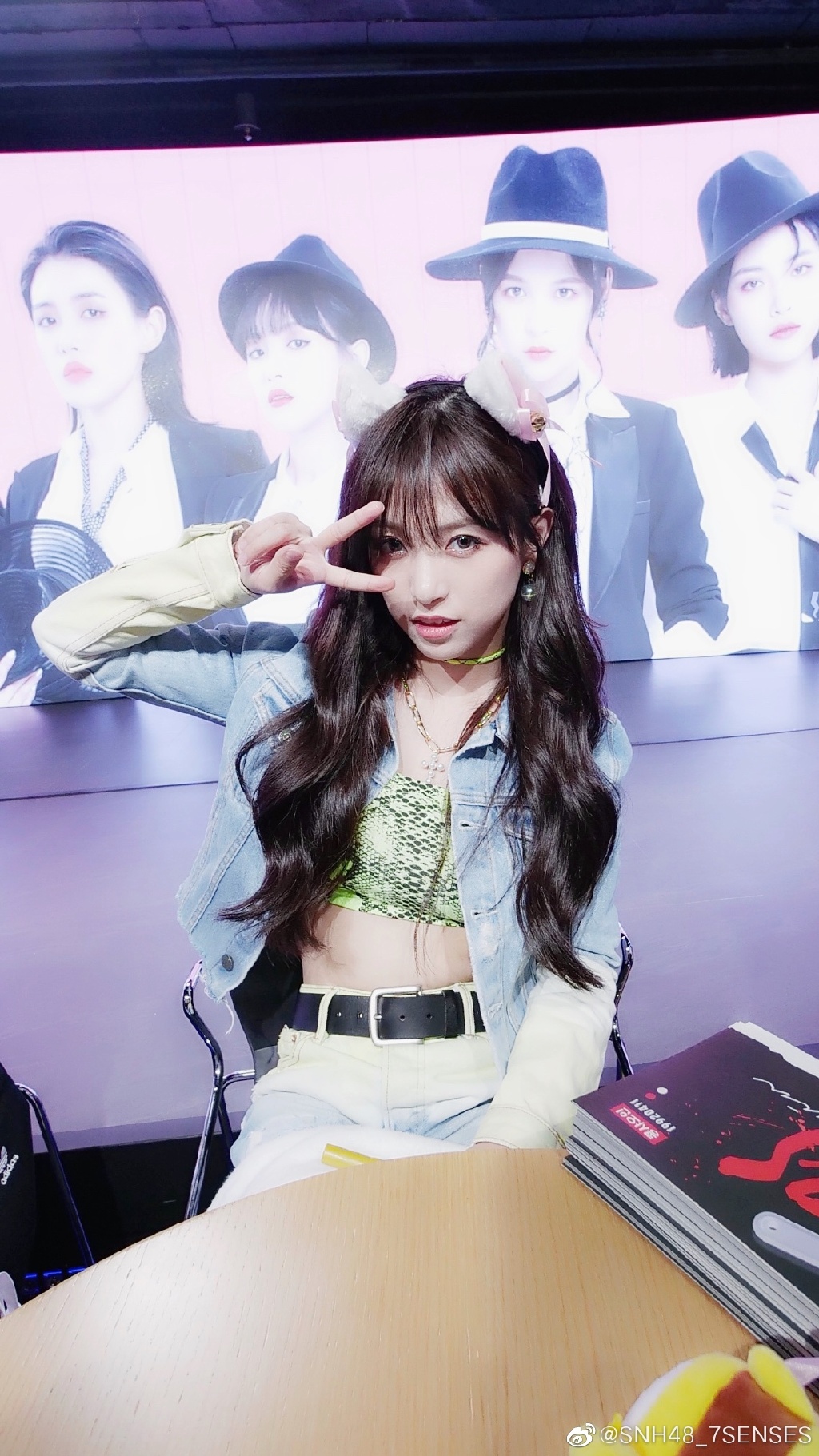 Kong XiaoYin of the subunit SEN7ES (known to fans as "Bee"), who is a recent Honoured Graduate of the first generation of SNH48, announced through her official "Pocket48" account on March 24th, 2021 that she was quitting the group.
What caused this sudden announcement?… a man…
Secret boyfriend discovered
This all started after a recent vacation she took where she posted photos for her fans. However, one of the photos revealed that it had been taken by an unknown man. That got both the fans and the antis buzzing.
At first Kong XiaoYin said it was only a friend, but gossipers started hunting and eventually found out that the man in question was one of her top spending fans from 2015.
It then was revealed that Kong XiaoYin may have been in a relationship of some sort with this person since that time. Added to the mix are rumours that the man in question had already been married with a child.
Follow the money
Some fans also were concerned about news that the man was linked to a STAR48 shell company. Shell companies are a very common tool used by agencies in China to faciliate the movement of the HUGE sums of money collected by fan clubs of the top members throughout the year. It is used by agencies and survival shows as well.
Typically, fans would be nominated as "directors" or "executives" of those shell companies which basically act as a connector between STAR48 and the fan clubs when it comes to money transfers.
Bee quits
After several days of rumours and wild stories, Bee eventually posted a long apology to her fans on her official account asking them not to believe some of the more sordid stories being told but also accepting responsibility for her actions.
She followed that with a statement indicating she would be leaving the group as a result of recent events.
Stay tuned!