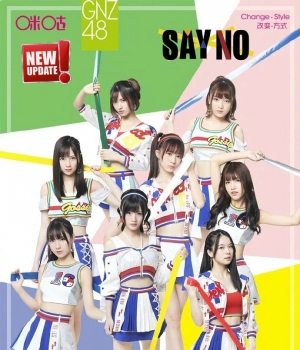 GNZ48 began pre-sales of their new "Say No" EP on September 11th. At the same time, they released the first single from the EP called "I Know".
The song was uploaded officially on Weibo and on Migu Music.
This was followed, by a 2nd track called "It's Now" which will be the Team NIII song then "未知方向", the Team Z song and "蠢蠢".
The title track of the EP, "Say No" is available from Migu Music and Youtube (below).
You can listen to all five songs on youtube.