One of the two Studio48 dramas currently running (the other one being "Parallel Lost"), "The Blooms at Ruyi Pavilion" (we covered it here) reunites actors from the extremely popular "Legend of Yun Xi" drama from last year including Ju JingYi (SNH48 Hall of Famer and STAR48 solo artist) and Xu JiaQi (SNH48 Honoured Graduate and member of SEN7ES).
At top of page is an interview with Xu JiaQi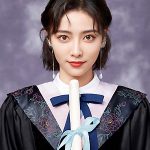 (Kiki) recorded on set of the show with a behind the scenes look at her performance.
If you have not been watching the show because of problems with IQIYI or you just don't understand Mandarin, you are in luck. IQIYI has started releasing the episodes with subtitles in multiple languages on their Youtube channel! Below is episode 1.