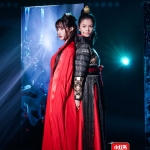 There was a tense moment on December 6th during the episode of "The Chinese Youth" variety show on IQYI.
Ju JingYi (SNH48 Hall of Famer) is one of the judges for the show and was unsatisfied by the level of performance of Song XinRan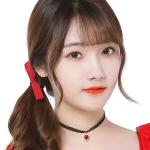 (SNH48 Team X) who is a contestant on the show.
After asking her if she had taken the time to practice and properly prepare for her performance, she berated her former group member for not delivering up to her potential. She ended saying she loved XinRan and knew she could do much better.
The entire situation ended up by brigning both women to tears.
It remains to be seen if this was a scripted moment of drama (considering both are actresses) or an action taken by Ju JingYi to demonstrate that she would not show favouritism for an SNH48 member.
You can watch the moment in question in the video at top of page.