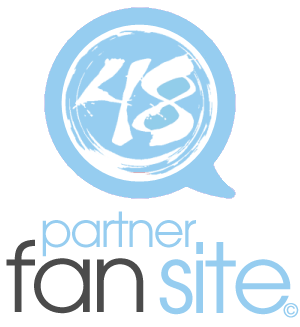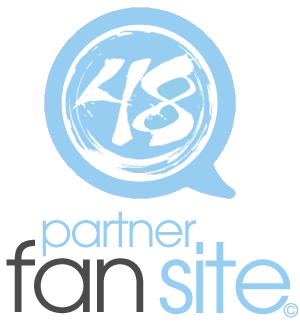 If there is one thing we have learned in over a year of running the SNH48 Today Network, it is that we are not alone out there.
There are dozens of great fan sites, Youtube channels, Twitter feeds, image repositories, forums, and so on throughout the world in many different languages. There are, of course, also some bad ones.
Some sites still include SNH48 in their coverage of 48G at large (including the various groups under the AKB48 umbrella) or have long ago dedicated themselves entirely to the Chinese groups (as we did).
The important part is that it doesn't matter how you keep track of your favourite idols. What matters is that you are!
The Partner Fan Site Program
Regular visitors to our sites know that we are kept quite busy but we can't cover everything all the time.
The new Partner Fan Site Program aims to recognize the best of the web when it comes to supporting SNH48 Group.
Do you own or administer a fan site or channel? Become one of our partners and we will feature your site in ours to help increase your visitors and spread the word about the great work you do.
Why not just put it in our own channels? Because we absolutely will never monetize anything we do and we want people to know about the great things you do!
SNH48 Today regularly posts some of the great content published by other channels and feeds. As an official partner, your content will get priority on all our sites and posts. If we are looking for a video of an event, we will check if our partners have it first and, if yes, post that.
You also get to leverage some of the content created by SNH48 Today. Want to translate/reuse/leverage some of our content or get access to some of the 2TB worth of SNH48 Group data we keep in archive? Our partner help desk will assist you with that.
We will also be rolling out a number of free services to partners in the coming weeks and months. Things to make it easier for you to grow your audience.
Why do we do all this? Because one of our missions is to help the SNH48 international fandom to grow and helping orders run their sites better is one way to achieve that goal!
How to become a partner

Partnering with us is a simple 3 step process:

1. Submit the Partner Application Form found below.

2. We will visit your site/feed/blog to do an evaluation;

3. Get approved and display the Partner logo on your site (no ads).

You're done!
Want to join your site to ours?
You would be surprised to find out that several of the pieces that make up the SNH48 Today Network actually came together quite by accident.
We first started work on a news site way back in 2016. Then we found a great Twitter account posting about SNH48 and asked them to join forces. Then it was someone with an idea for an image repository… You get the idea.
We're always looking for the next great addition to our team so, if you have something or an idea you aren't quite sure how to pull off, then joining the partner network is a great start!
Ready?
If you think this program is for you, simple complete the form below and submit it. You should hear back from a member of our team within 48 hours.