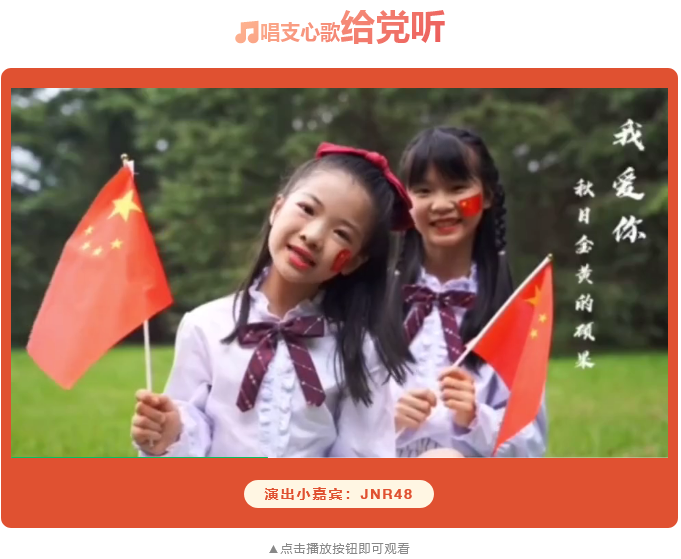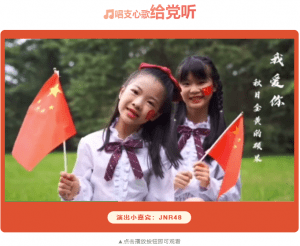 JNR48 (JuNioR48) is a children talent agency run by the Shanghai Xiaoyuan Art Troupe under license from STAR48. Although the group isn't part of SNH48 Group, they have occasional interactions like during the yearly general election concerts.
This year, that group is one of the co-organizers of a special music (singing and performing) competition targeted at school age children to celebrate the 100th anniversary of the Chinese Communist Party. The competition invites soloists, groups, choirs, and musicians to compete with traditional patriotic songs or their own original work praising the party.
You can find out more about the event here (in Chinese).