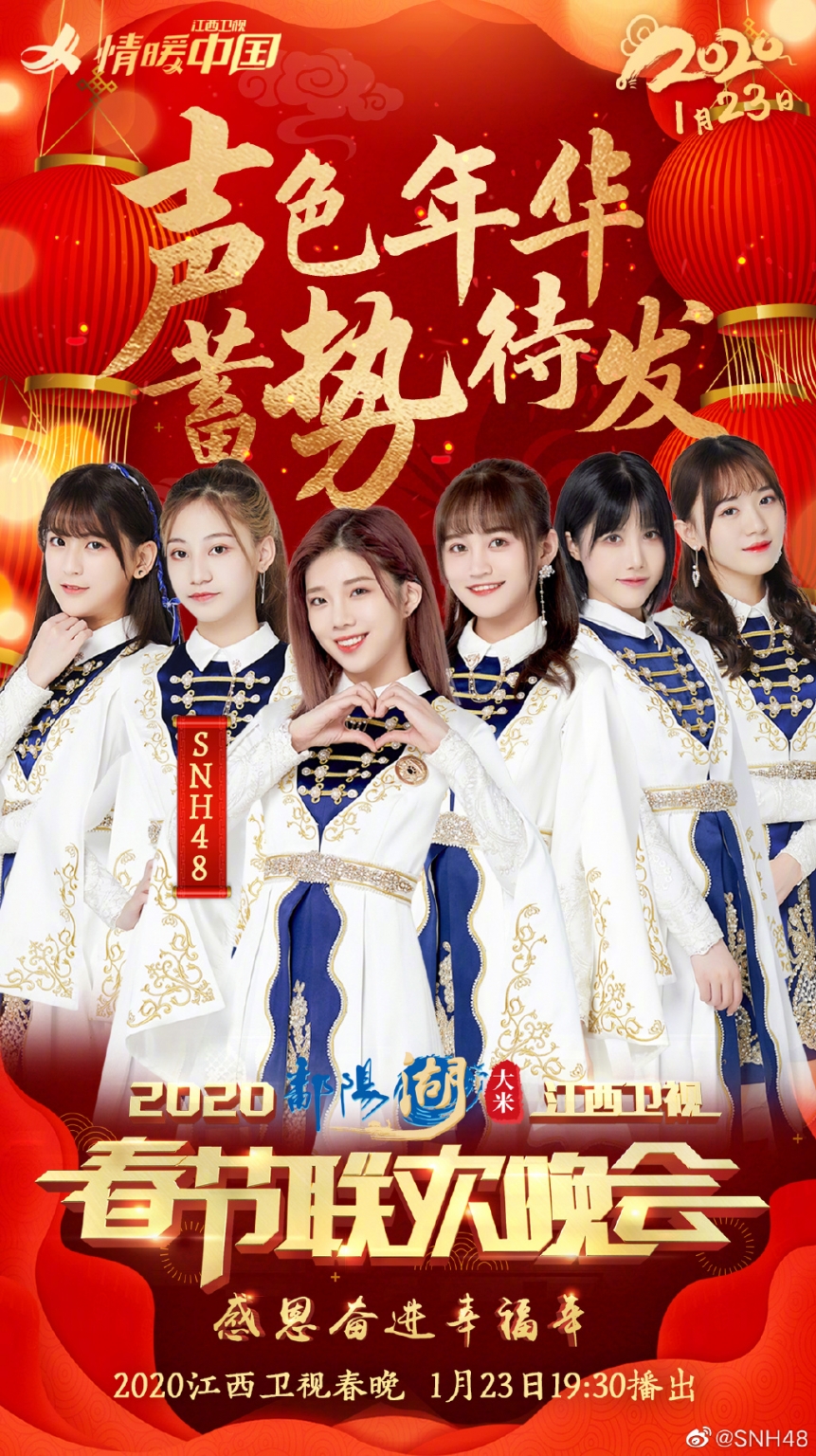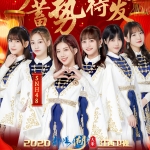 For the first time, SNH48 was making a stop at the studios of JiangxiTV in the city of NanchangNanchangNanchang is the capital and largest city of Jiangxi Province in southeastern China. As the Nanchang Uprising in 1927 is distinctively recognized by the ruling Communist Party as "firing the first gunshot against the evil Nationalists", the current government has therefore named the city since 1949 "the City of Heroes" and the most widely known "place where the military banner of the People"s Liberation Army was first raised". Source: Wikipedia for their Spring Festival Gala which aired on January 23rd (previously recorded).
The group was represented by members of Team HII who performed 3 songs throughout the show (see top of page and below) to the delight of the many fans in attendance.
Participating members: Shen MengYao, Wan Lina (Nana), Zhang Xin, Song YuShan, Yuan YiQi, and Lin ShuQing.