The SNH48 Group 8th Best50 Request Time Concert took place in Shanghai on January 8th, 2022. Sadly, the event had to be moved entirely online due to Covid-19 restrictions on large gatherings currently in place in most of China. In a break with tradition, this show was not broadcast on Migu Music or Tencent but, instead, the rights went to Bilibili which offered it as a pay-per-view feature.
Here are some of the highlights of the day.
Venue change
With an audience denied by authorities and the entire show being made up of unit songs, the management of SNH48 Group decided to move the show from its original sports venue to a television studio in the city.
The benefits are a scene that doesn't have the feel of thousands of empty seats and money savings in lighting and equipment since a studio comes preset with most of those.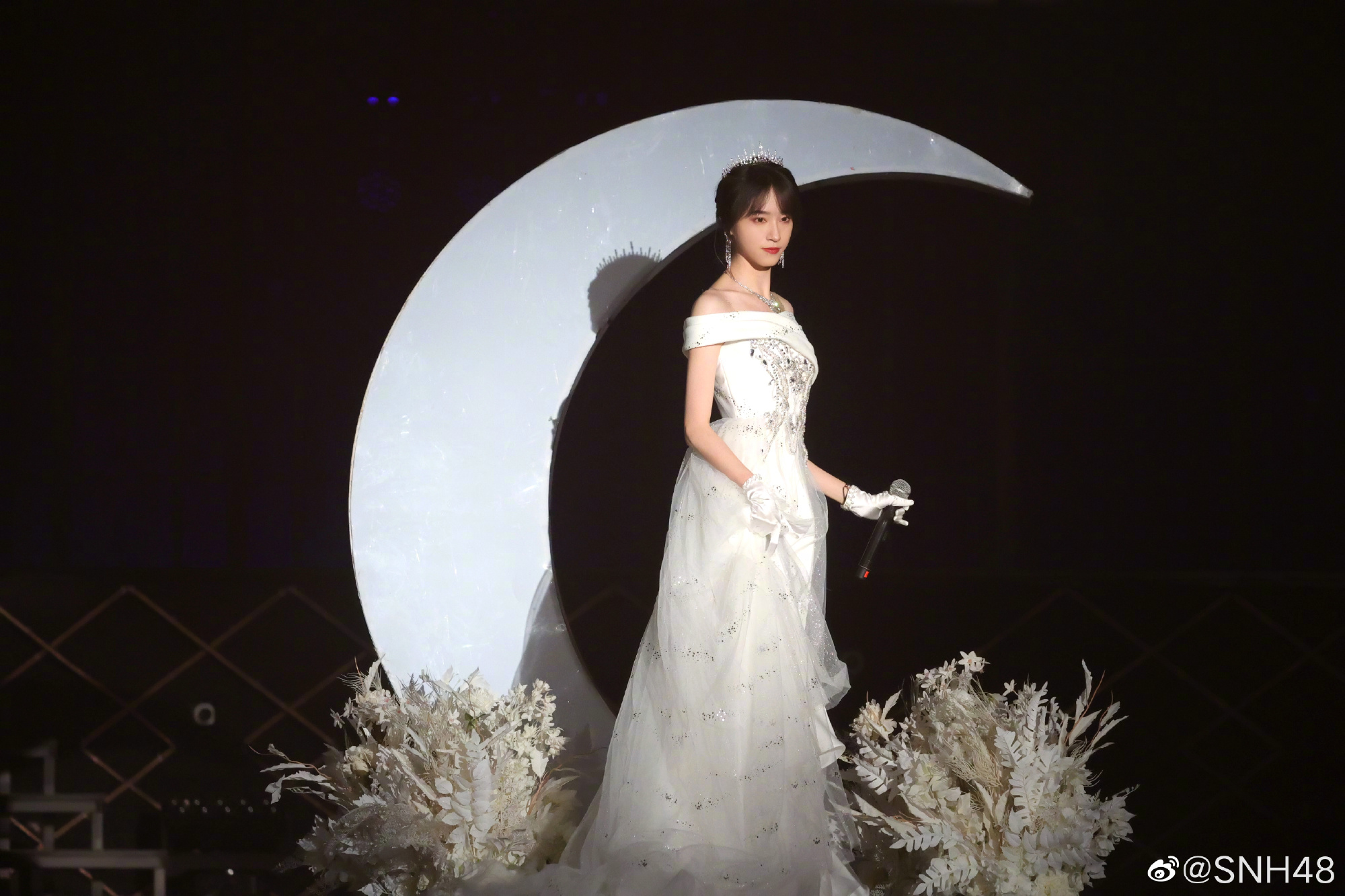 Jiang Yun: Queen of the evening
There have been a lot of fun and interesting performances during this Best50, but it is undeniable that the fans of Jiang Yun of SNH48 Team SII (2nd generation) went all out for what will be her last.
She appeared a total of 4 times on stage including 1 solo and the winning duet at the end of the evening. All in all, a fitting way for fans to say "thank you" for over 8 years of hard work.
Announcements
SNH48 10th Anniversary
In the Fall of 2022, SNH48 will be 10 years old and they are getting ready to celebrate! Although the group only debuted in January 2013, it was actually formed late in 2012 and that is what is the marker for this anniversary.
Read more about the anniversary plans in our follow up article.
Best Partner Season 2
SNH48 is bringing back its very popular "Best Partner" competition for a second season this 2022 and expands it to include all of SNH48 Group. Members form teams that compete for fan votes through performances.
The winners will earn themselves a variety show.
The winners
Continuing on their popularity as a unit since the first "Best Partner" competition, this year saw the crowning of Jiang Yun
(Team SII) and Wang XiaoJia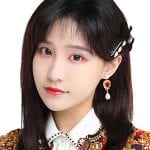 (Team X) with their performance of the SNH48 Team HII unit song "Deep Down". Their dominance in the voting remained strong throughout the entire voting cycle. They will now be filming an MV for that song as part of their reward.
Not a single team song made it to the list of 50 songs which means the Top Team Song award was not given this year (for the first time ever) and that also led to the "Stage of the Year" award (also based on teams) to be cancelled in late 2021. Also notable for her absence was the Shen MengYao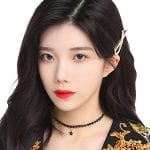 (the 3rd ranked member at the last election). Her fan club decided to sit out the Best50 in order to grant her a break but, mostly, to focus their energy and funds towards the next election.
Here are the full results.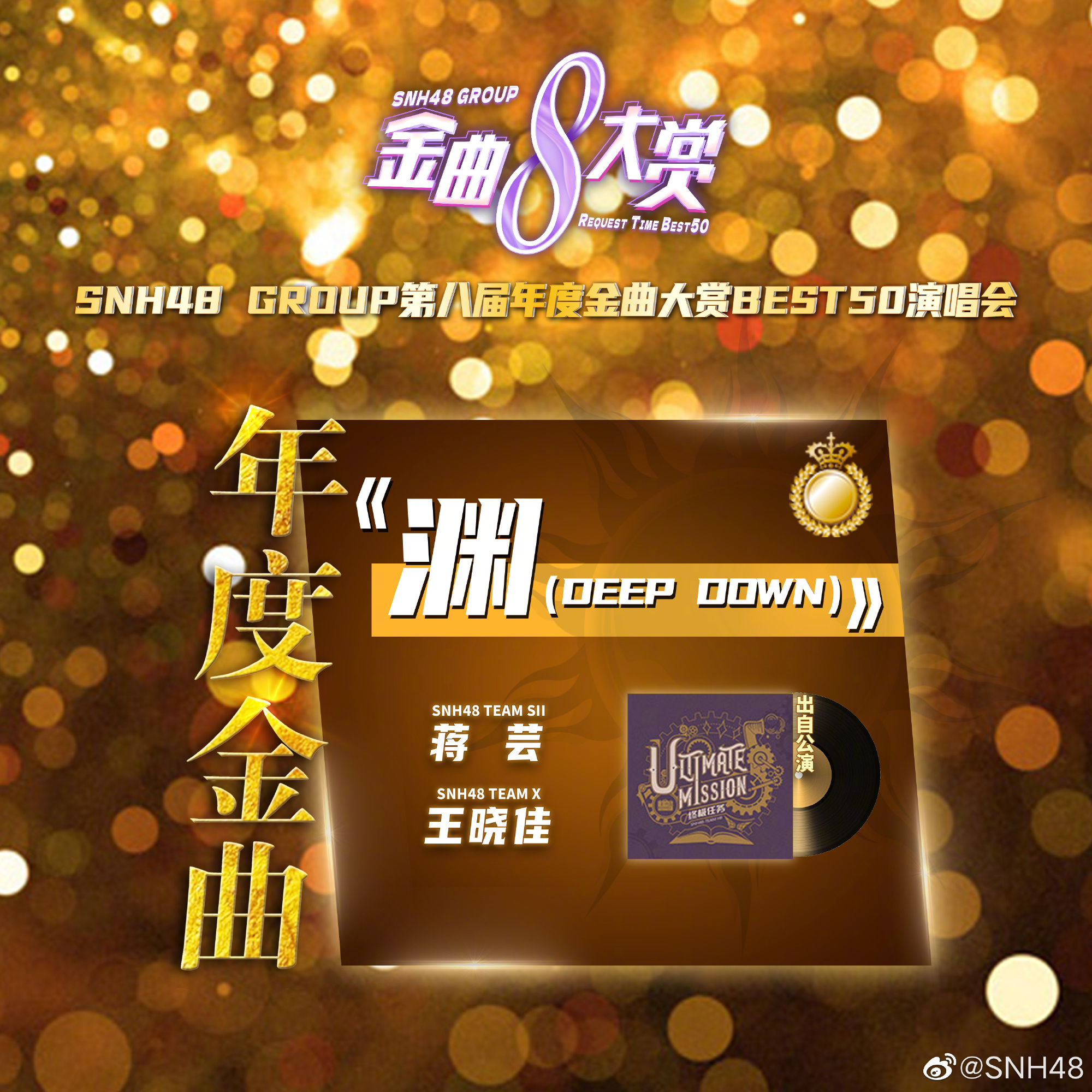 | | | | | |
| --- | --- | --- | --- | --- |
| RANK | SONG | ORIGINAL BY | PERFORMED BY | |
| 1 | Deep Down (UNIT) | SNH48 Team HII (HII6) | | Jiang Yun (SII) |
| 1 | Deep Down (UNIT) | SNH48 Team HII (HII6) | | Wang XiaoJia (X) |
| | | | | |
| 2 | 未接来电 (UNIT) | SNH48 Team NII (NII6) | | Zhang Xin (HII) |
| 2 | 未接来电 (UNIT) | SNH48 Team NII (NII6) | | Xu YangYuZhuo (HII) |
| | | | | |
| 3 | Sweet Trap (UNIT) | SNH48 Team HII (HII6) | | Jiang Shan (HII) |
| 3 | Sweet Trap (UNIT) | SNH48 Team HII (HII6) | | Fei QinYuan (HII) |
| | | | | |
| 4 | Liar (UNIT) | SNH48 Team HII (HII6) | | Liu ShuXian (NII) |
| 4 | Liar (UNIT) | SNH48 Team HII (HII6) | | Hu XiaoHui (NII) |
| | | | | |
| 5 | 美杜莎的温柔 (UNIT) | GNZ48 Team G (G3) | | Wang Yi (HII) |
| 5 | 美杜莎的温柔 (UNIT) | GNZ48 Team G (G3) | | Zhou ShiYu (NII) |
| | | | | |
| 6 | Look Out (UNIT) | SNH48 Team HII (HII6) | | Zheng DanNi (NIII) |
| 6 | Look Out (UNIT) | SNH48 Team HII (HII6) | | Chen Ke (G) |
| | | | | |
| 7 | 9 to 9 (UNIT) | GNZ48 Team G (G3) | | Hong JingWen (NIII) |
| 7 | 9 to 9 (UNIT) | GNZ48 Team G (G3) | | Tang LiJia (Z) |
| | | | | |
| 8 | Hold Me Tight (UNIT) | SNH48 Team SII (SII8) | | Su ShanShan (NII) |
| 8 | Hold Me Tight (UNIT) | SNH48 Team SII (SII8) | | Liu LiFei (NIII) |
| | | | | |
| 9 | 花园舞曲 (UNIT) | SNH48 Team X (X5) | | Hong JingWen (NIII) |
| 9 | 花园舞曲 (UNIT) | SNH48 Team X (X5) | | Zhang HuaiJin (NII) |
| 9 | 花园舞曲 (UNIT) | SNH48 Team X (X5) | | Ning Ke (SII) |
| 9 | 花园舞曲 (UNIT) | SNH48 Team X (X5) | | Luo HanYue (G) |
| | | | | |
| 10 | Moonlight | SEN7ES | | Xu ChuWen (G) |
| 10 | Moonlight | SEN7ES | | Zhou Xiang |
| 10 | Moonlight | SEN7ES | | Zhang MengHui |
| 10 | Moonlight | SEN7ES | | Lin Zhi (G) |
| 10 | Moonlight | SEN7ES | | Zhang Run (NIII) |
| 10 | Moonlight | SEN7ES | | Lu XinYi (SII) |
| 10 | Moonlight | SEN7ES | | Chen NanXi (NIII) |
| | | | | |
| 11 | Pink Sniper (UNIT) | GNZ48 Team NIII (NIII2) | | Zhang YuGe (SEN7ES) |
| 11 | Pink Sniper (UNIT) | GNZ48 Team NIII (NIII2) | | Yan Mingjun (SII) |
| 11 | Pink Sniper (UNIT) | GNZ48 Team NIII (NIII2) | | Qing Yuwen (NII) |
| | | | | |
| 12 | Like a Diamond | SEN7ES | | Ye ShuQi (G) |
| 12 | Like a Diamond | SEN7ES | | Xiong Ziyi (X) |
| 12 | Like a Diamond | SEN7ES | | Fu BingBing (G) |
| 12 | Like a Diamond | SEN7ES | | Yan Qin (NII) |
| 12 | Like a Diamond | SEN7ES | | Chen ZhenZhen |
| 12 | Like a Diamond | SEN7ES | | Zeng Jia (NIII) |
| 12 | Like a Diamond | SEN7ES | | Wang RuiQi (X) |
| | | | | |
| 13 | 无声的探戈 (UNIT) | SNH48 Team HII (HII5) | | Li JiaEn (HII) |
| 13 | 无声的探戈 (UNIT) | SNH48 Team HII (HII5) | | Qi Jing (X) |
| | | | | |
| 14 | 爱未央 (UNIT) | SNH48 Team SII (SII7) | | Tang Lijia (Z) |
| 14 | 爱未央 (UNIT) | SNH48 Team SII (SII7) | | Xu YangYuZhuo (HII) |
| | | | | |
| 15 | The Shadows | SEN7ES | | Li ShanShan (G) |
| 15 | The Shadows | SEN7ES | | Liu QianQian (NIII) |
| 15 | The Shadows | SEN7ES | | Peng JiaMin (SII) |
| 15 | The Shadows | SEN7ES | | Gao XueYi |
| 15 | The Shadows | SEN7ES | | Zhang ShuYu (Z) |
| | | | | |
| 16 | 都是夜风惹的祸 (SOLO) | SNH48 Team NII (NII1) | | Jiang Yun (SII) |
| | | | | |
| 17 | 天生E对 (UNIT) | BEJ48 Team E (E3) | | Zuo JingYuan (NIII) |
| 17 | 天生E对 (UNIT) | BEJ48 Team E (E3) | | Fei QinYuan (HII) |
| | | | | |
| 18 | 画 (SOLO) | SNH48 Team NII (NII7) | | Wu ZheHan (STAR48) |
| | | | | |
| 19 | 7 O'CLOCK | SEN7ES | | Ning Ke (SII) |
| 19 | 7 O'CLOCK | SEN7ES | | Huang ChuYin (G) |
| 19 | 7 O'CLOCK | SEN7ES | | Li Hui (SII) |
| 19 | 7 O'CLOCK | SEN7ES | | Wang QiuRu (SII) |
| 19 | 7 O'CLOCK | SEN7ES | | He YangQingQing (X) |
| 19 | 7 O'CLOCK | SEN7ES | | Sun YuShan (HII) |
| 19 | 7 O'CLOCK | SEN7ES | | Han JiaLe (NII) |
| | | | | |
| 20 | NaCl (UNIT) | GNZ48 Team Z (Z3) | | Xie TianYi (X) |
| 20 | NaCl (UNIT) | GNZ48 Team Z (Z3) | | Ma YuLing (SII) |
| 20 | NaCl (UNIT) | GNZ48 Team Z (Z3) | | Hao JingYi (HII) |
| 20 | NaCl (UNIT) | GNZ48 Team Z (Z3) | | Tian ShuLi (SII) |
| | | | | |
| 21 | SPY (UNIT) | BEJ48 Team B (B3) | | Yuan YiQi (HII) |
| 21 | SPY (UNIT) | BEJ48 Team B (B3) | | Zhu YiXin (G) |
| | | | | |
| 22 | 雨中动物园 (UNIT) | SNH48 Team HII (HII1) | | Wu YuFei (NIII) |
| 22 | 雨中动物园 (UNIT) | SNH48 Team HII (HII1) | | Fang Qi (Z) |
| 22 | 雨中动物园 (UNIT) | SNH48 Team HII (HII1) | | Luo KeJia (G) |
| 22 | 雨中动物园 (UNIT) | SNH48 Team HII (HII1) | | Yang RuoXi (NIII) |
| 22 | 雨中动物园 (UNIT) | SNH48 Team HII (HII1) | | Lu Jing (NIII) |
| 22 | 雨中动物园 (UNIT) | SNH48 Team HII (HII1) | | Wang QianNuo (Z) |
| 22 | 雨中动物园 (UNIT) | SNH48 Team HII (HII1) | | Deng HuiEn (Z) |
| 22 | 雨中动物园 (UNIT) | SNH48 Team HII (HII1) | | Zhang AiJing |
| | | | | |
| 23 | In the Dark (SOLO) | SNH48 Team HII (HII6) | | Dai Meng (SEN7ES) |
| | | | | |
| 24 | I WANNA PLAY | SEN7ES | | Zhang ZhiJie |
| 24 | I WANNA PLAY | SEN7ES | | Zhao JiaRui (NII) |
| 24 | I WANNA PLAY | SEN7ES | | Yang YuXin (NII) |
| 24 | I WANNA PLAY | SEN7ES | | Peng YuHan |
| 24 | I WANNA PLAY | SEN7ES | | Zhang YueMing (HII) |
| 24 | I WANNA PLAY | SEN7ES | | Wu BoHan (X) |
| 24 | I WANNA PLAY | SEN7ES | | Lin JiaYi (X) |
| | | | | |
| 25 | 天使的圈套 (UNIT) | SNH48 Team HII (HII4) | | Duan YiXuan (SII) |
| 25 | 天使的圈套 (UNIT) | SNH48 Team HII (HII4) | | Song XinRan (X) |
| | | | | |
| 26 | SWEET BOY | Color Girls | | Liang WanLin (Z) |
| 26 | SWEET BOY | Color Girls | | Chen HongYu (G) |
| 26 | SWEET BOY | Color Girls | | Ran Wei (X) |
| 26 | SWEET BOY | Color Girls | | Lv Yi (X) |
| 26 | SWEET BOY | Color Girls | | Feng SiJia (HII) |
| | | | | |
| 27 | NEW PLAN | SEN7ES | | Liu ZengYan (SII) |
| 27 | NEW PLAN | SEN7ES | | You Miao (SII) |
| 27 | NEW PLAN | SEN7ES | | Shao XueCong (SII) |
| 27 | NEW PLAN | SEN7ES | | Chen QianNan (NII) |
| 27 | NEW PLAN | SEN7ES | | Zhang XiaoYing (NII) |
| 27 | NEW PLAN | SEN7ES | | Wang FeiYan (X) |
| 27 | NEW PLAN | SEN7ES | | Zhao TianYang (SII) |
| | | | | |
| 28 | 好友创可贴 (UNIT) | SNH48 Team SII (SII6) | | Liang Jiao (G) |
| 28 | 好友创可贴 (UNIT) | SNH48 Team SII (SII6) | | Huang XuanQi |
| 28 | 好友创可贴 (UNIT) | SNH48 Team SII (SII6) | | Huang YiCi |
| 28 | 好友创可贴 (UNIT) | SNH48 Team SII (SII6) | | Liang Qiao (Z) |
| | | | | |
| 29 | Sandglass | SEN7ES | | Sun XiaoYan |
| 29 | Sandglass | SEN7ES | | Pan YingQi |
| 29 | Sandglass | SEN7ES | | Ren ManLin |
| 29 | 狐狸 (FOX) | DeMOON | | Yang YuanYuan (Z) |
| 29 | 狐狸 (FOX) | DeMOON | | Liu Xian (NII) |
| | | | | |
| 30 | Lollipop | SEN7ES | | Xu ShiQi |
| 30 | Lollipop | SEN7ES | | Jiang Xin |
| 30 | Lollipop | SEN7ES | | Pan LuYao (X) |
| 30 | Lollipop | SEN7ES | | Tang ChenWei |
| 30 | Lollipop | SEN7ES | | Jiang YuHang (NIII) |
| 30 | Lollipop | SEN7ES | | Zhang ChenYi |
| 30 | Lollipop | SEN7ES | | Zhu HanJia (SII) |
| | | | | |
| 31 | Rose's Secret (UNIT) | BEJ48 Team E (E3) | | Sun ZhenNi (HII) |
| 31 | Rose's Secret (UNIT) | BEJ48 Team E (E3) | | JiangShan (HII) |
| 31 | Rose's Secret (UNIT) | BEJ48 Team E (E3) | | You Miao (SII) |
| | | | | |
| 32 | 人鱼 (UNIT) | SNH48 Team X (X3) | | Duan Yixuan (SII) |
| 32 | 人鱼 (UNIT) | SNH48 Team X (X3) | | Jiang Yun (SII) |
| | | | | |
| 33 | 暗羽 (UNIT) | SNH48 Team NII (NII7) | | Shen XiaoAi (SII) |
| 33 | 暗羽 (UNIT) | SNH48 Team NII (NII7) | | Jiang ShuTing (HII) |
| 33 | 暗羽 (UNIT) | SNH48 Team NII (NII7) | | Chen YuZi (SII) |
| | | | | |
| 34 | 叹云兮 (SOLO) | Cover | | Zeng AiJia (G) |
| | | | | |
| 35 | FOX | DeMOON | | Wang Zi (Z) |
| 35 | FOX | DeMOON | | Fan LuYuan |
| 35 | FOX | DeMOON | | Wang RuoShiLan |
| 35 | FOX | DeMOON | | Chen Jiaying |
| 35 | FOX | DeMOON | | Ma XinYue (Z) |
| 35 | FOX | DeMOON | | Wang YiLiu (X) |
| 35 | FOX | DeMOON | | Zhang ShiYun (HII) |
| | | | | |
| 36 | Fire Touch (UNIT) | SNH48 Team NII (NII6) | | Wu ZheHan (STAR48) |
| 36 | Fire Touch (UNIT) | SNH48 Team NII (NII6) | | Yang Bingyi (X) |
| 36 | Fire Touch (UNIT) | SNH48 Team NII (NII6) | | Yuan Yiqi (HII) |
| 36 | Fire Touch (UNIT) | SNH48 Team NII (NII6) | | Zhang Qiongyu (G) |
| | | | | |
| 37 | Dominated (UNIT) | SNH48 Team HII (HII6) | | Wang XiaoJia (X) |
| 37 | Dominated (UNIT) | SNH48 Team HII (HII6) | | Chen Ke (G) |
| | | | | |
| 38 | Mad World (UNIT) | SNH48 Team SII (SII6) | | Liu Lifei (NIII) |
| 38 | Mad World (UNIT) | SNH48 Team SII (SII6) | | Jiang Yun (SII) |
| | | | | |
| 39 | SHOW (UNIT) | BEJ48 Team B (B3) | | Wang Yi (HII) |
| 39 | SHOW (UNIT) | BEJ48 Team B (B3) | | Nong Yanping (Z) |
| 39 | SHOW (UNIT) | BEJ48 Team B (B3) | | Liu Jie (NII) |
| | | | | |
| 40 | Like I Do | Cover | | Zhang Qiongyu (G) |
| | | | | |
| 41 | 不安星 (UNIT) | GNZ48 Team Z (Z3) | | Zhou Shiyu (NII) |
| 41 | 不安星 (UNIT) | GNZ48 Team Z (Z3) | | Zheng DanNi (NIII) |
| | | | | |
| 42 | 无罪无我 (UNIT) | SNH48 Team SII (SII8) | | Bai XinYu (NII) |
| 42 | 无罪无我 (UNIT) | SNH48 Team SII (SII8) | | Lin ShuQing (HII) |
| 42 | 无罪无我 (UNIT) | SNH48 Team SII (SII8) | | Lu TianHui (NII) |
| | | | | |
| 43 | 零和游戏 (UNIT) | SNH48 Team X (X5) | | Zeng AiJia (G) |
| 43 | 零和游戏 (UNIT) | SNH48 Team X (X5) | | Zhang Xin (HII) |
| | | | | |
| 44 | 就差一点点 (UNIT) | GNZ48 Team Z (Z3) | | Yuan Yiqi (HII) |
| 44 | 就差一点点 (UNIT) | GNZ48 Team Z (Z3) | | Sun Zhenni (HII) |
| | | | | |
| 45 | Maria (UNIT) | BEJ48 Team E (EW1) | | Wang Yi (HII) |
| 45 | Maria (UNIT) | BEJ48 Team E (EW1) | | Hu XiaoHui (NII) |
| | | | | |
| 46 | MY BOY (UNIT) | BEJ48 Team J (J2) | | Fang Qi (Z) |
| 46 | MY BOY (UNIT) | BEJ48 Team J (J2) | | Wu Yufei (NIII) |
| | | | | |
| 47 | 灰姑娘的玻璃手机 (UNIT) | BEJ48 Team E (E2) | | Yang Kelu (Z) |
| 47 | 灰姑娘的玻璃手机 (UNIT) | BEJ48 Team E (E2) | | Wang Zixin (Z) |
| | | | | |
| 48 | 爱恨的泪 (UNIT) | SNH48 Team SII (SII3) | | Su Shashan (NII) |
| 48 | 爱恨的泪 (UNIT) | SNH48 Team SII (SII3) | | Ma Yuling (SII) |
| | | | | |
| 49 | 7SENSES | SEN7ES | | Zhang Yuge (SEN7ES) |
| 49 | 7SENSES | SEN7ES | | Pan YingQi |
| 49 | 7SENSES | SEN7ES | | Xian ShenNan (NIII) |
| 49 | 7SENSES | SEN7ES | | Zhou PeiXi (Z) |
| 49 | 7SENSES | SEN7ES | | Zhang YouNing (Z) |
| 49 | 7SENSES | SEN7ES | | Sun XiaoYan |
| 49 | 7SENSES | SEN7ES | | Bei ChuHan (SII) |
| | | | | |
| 50 | 浮光 (UNIT) | SHY48 Team SIII (SIII2) | | Tang Lijia (Z) |
| 50 | 浮光 (UNIT) | SHY48 Team SIII (SIII2) | | Zuo JingYuan (NIII) |