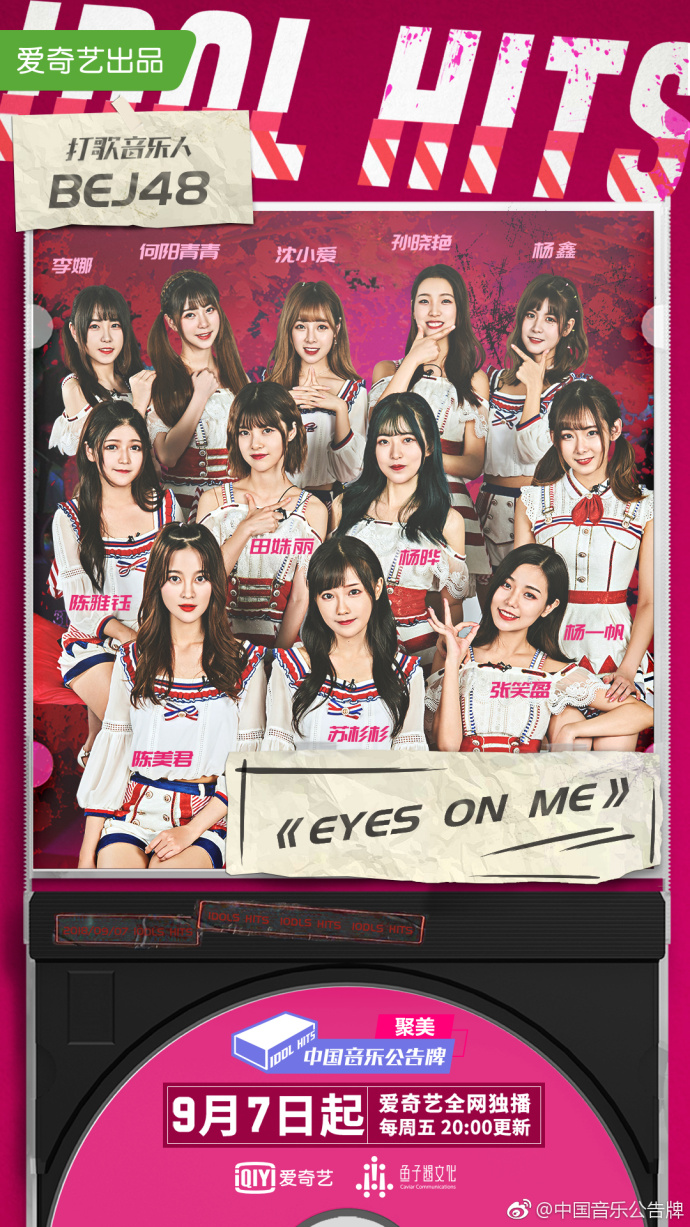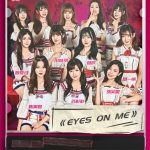 As we reported (here), IQIYI recently began airing a new music show called "Idol Hits" in collaboration with Billboard China.
Both SEN7ES (SNH48 subunit) and BEJ48 have recorded shows so far with the latter being the first to see their performance released.
This show is similar to "Music Station" in Japan in the way that acts featured are not necessarily listed in the charts or performing new songs that were just released (what is typically done in South Korea).
One of the reasons is that Chinese media regulators are often adverse to shows that are too competitive in nature as their recent reaction to shows like "Idol Producer" or "Produce 101 China" demonstrates.
SEN7ES out of the lineup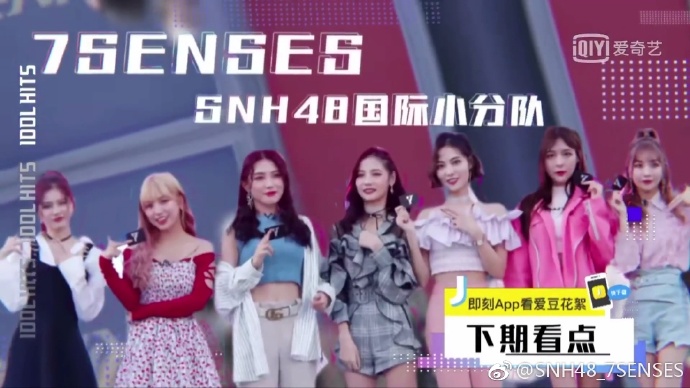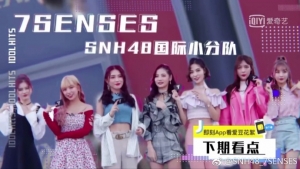 September 14th was supposed to see a performance by the SNH48 subunit SEN7ES but, barely an hour before the broadcast, IQIYI announced their appearance would be postponed to a later date and, instead, they inserted BEJ48 which was originally scheduled to appear next week.
No explanation for the change was given. Fans are speculating that the song might have been cut because it was entirely in English or because of the lyrics but there is currently no evidence of either.
Editor's Note: There are rumours that this is the result of Chinese censors actively seeking to ban performances not in Chinese or that look too much like Kpop.
Watch the BEJ48 performance of their song "Eyes on Me" on this show at top of page.