The 16 members of SNH48 Group who will be participating in the new Tencent show "We Are Blazing" set to premiere on May 29th have been conducting a number of interviews over the last few weeks.
One such interview was with the show "炙热的我们" (at top of page). Another example was this "夜问idol" interview (below) with Wu ZheHan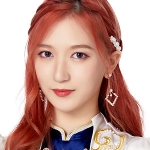 of Team SII who occupies the center position with the team due to her ranking at the last general election.