The Sina Weibo channel "吃瓜不吐香蕉皮" which specializes in celebrity and idol interviews presented a new video with Sun ZhenNi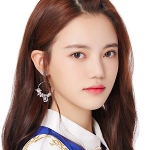 of SNH48 Team HII (6th generation) on January 28th.
Filmed during the last Best50 Request Time concert in Guangzhou, the interview asks fun candid questions about life as a student and idol.
Watch the interview at top of page.