March 8th is the celebration of International Women's Day and SNH48 Group is not missing the chance to mark the occasion with several activities and events.









Collaborations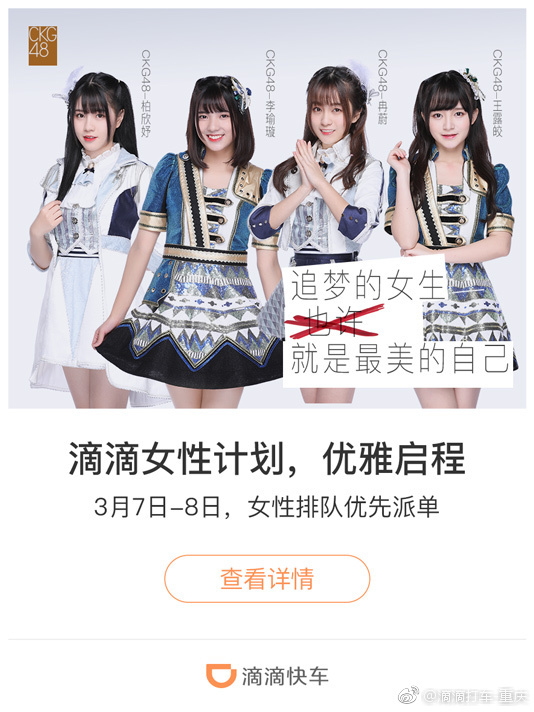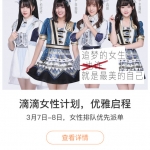 First, at top of page, 3 members of SNH48 Team X took part in the recording of a promo video titled "I have power" produced by Alibaba. Participating members were Song XinRan, Wang XiaoJia, and Wang Shu.
All the way in ChongQing, CKG48 will collaborate with ride sharing company Didi (the Chinese version of Uber) to give free rides to women and promote women safety.
Special performances

GNZ48 will give away free tickets to female fans who attend their "Trigonometric Functions" stage at the Xingmeng Theater in GuangZhou on March 8th.
BEJ48 is scheduled to appear on the International Women's Day special on CCTV also on March 8th.
SNH48 did something a little different. They held a danso performance of their "The Sunny Star" musical where genders of characters were switched. You can watch that performance from the official youtube channel below.