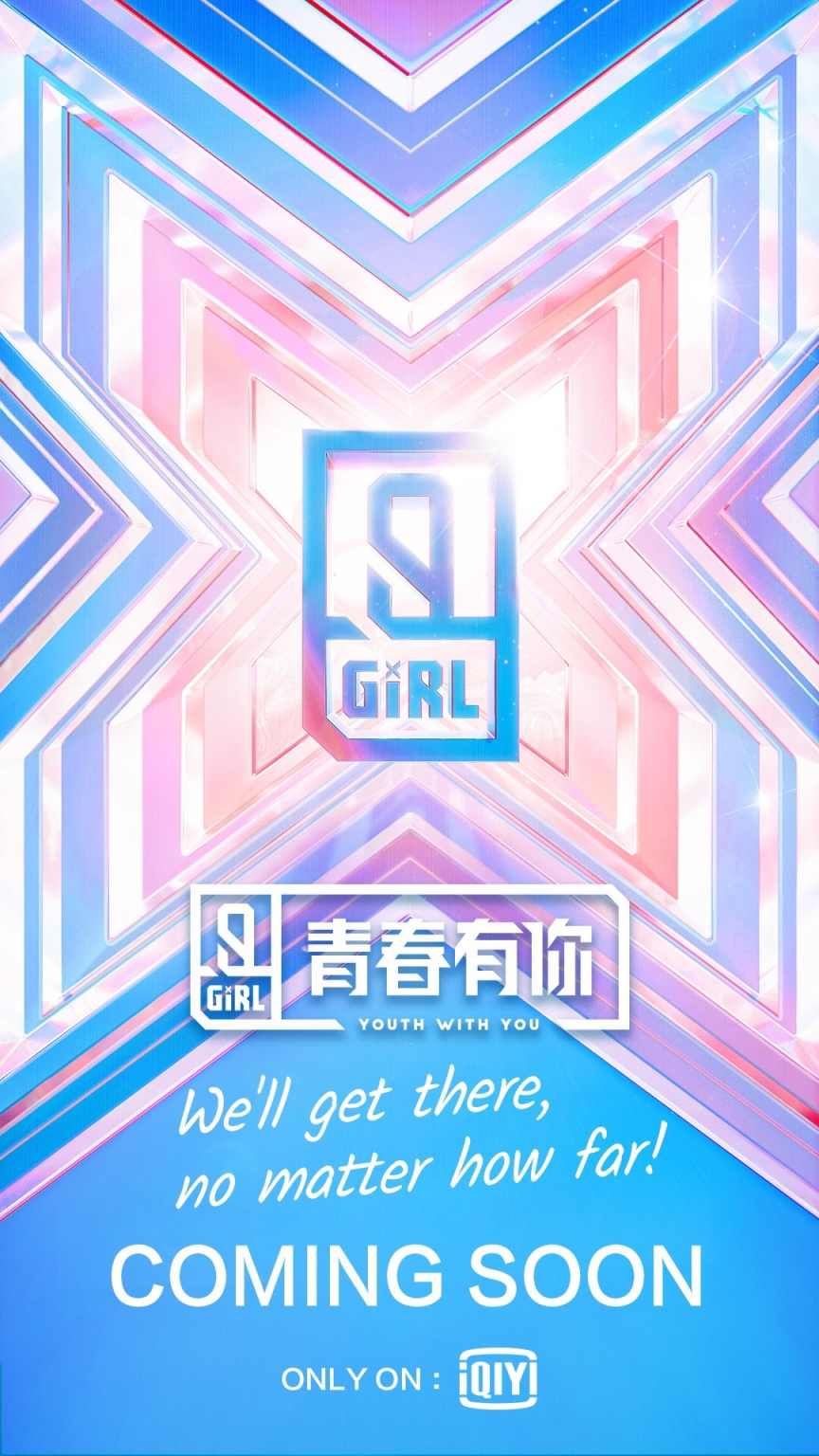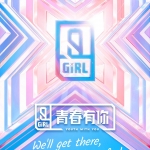 The new season of the IQIYI idol competition "青春有你2" ("Idol Producer 2") officially got started on January 15th with the reveal of all the participants from 46 different talent agencies throughout China.
This show has so far produced two seasons with male trainees and one very successful group so it is now the turn of the female idols to take center stage.
Here comes SNH48 Group!
As we reported during our coverage of the 6th SNH48 Group General Elections in July 2019, STAR48 finally agreed to send representatives on some of the several idol competitions now popular in China. It had refused to take part in others previously.
Fans speculated that the high profile of the announcement indicated that STAR48 would not just be sending participants. This was confirmed a few months later when it was learned that STAR48 was actually collaborating with IQIYI for the production of this show (in a way similar to what Japanese and South Korean have done for a similar show).
STAR48 is sending 10 members (8 from SNH48 and 2 from BEJ48) which makes it the largest contingent from a single agency.
To refresh your memory, here was the announcement of the SNH48 Group participation in the show during the 6th General Elections in July 2019.
STAR48 connection?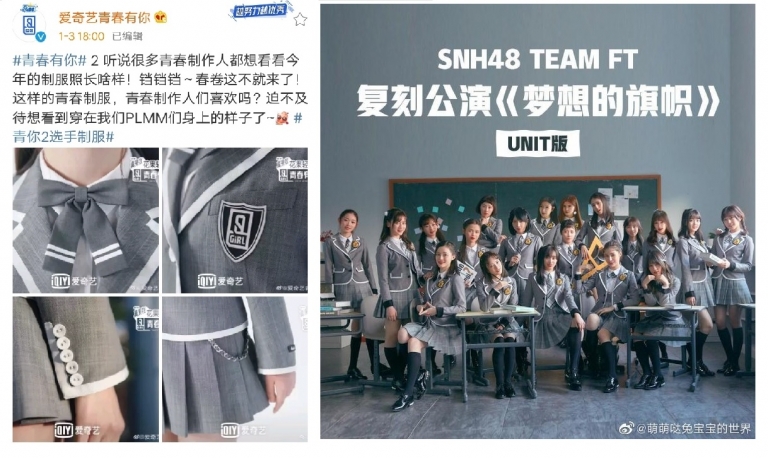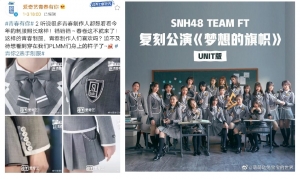 Ever since the trainees started to gather in Guangzhou (where the show is being filmed) a few weeks ago, fans have been really quick to notice many similarities between the visual elements being revealed and what had been used by SNH48 Group in the past.
One such reveal was the uniform that the trainees would use on the show. Fans pointed out accurately that they looked strangely similar to the ones used by the defunct SNH48 Team FT (see right).
Another was the temporary name used to refer to the group that will be formed as a result of the show: "Girl X"… which just happens to be the name of an SNH48 Team X stage.
One could believe that IQIYI was guilty of copying SNH48 but that wouldn't be quite right.
Current rumours (not officially confirmed) are indicating that STAR48 is collaborating actively to the show and would be the agency responsible to manage the new group that will be formed at the end of the competition. This would mean the similarities are the result of STAR48 repurposing its own material.
Fans also remembered an announcement dating back to 2018 where STAR48 had indicated they would be creating a competition to form a new 9 member group… the IQIYI group will have… 9 members.
Participating members
Although this has been unofficially revealed quite some time ago, here is the official roster of SNH48 Group (SNH48 and BEJ48) participants in this IQIYI show.
From SNH48 (pictured below in order): Mo Han (Team SII), Xu JiaQi (Team SII), Fei QinYuan (Team HII), Xu YangYuZhuo (Team HII), Dai Meng (Team SII), Sun Rui (Team SII), Song XinRan (Team X), Zhang YuGe (Team SII).
From BEJ48 (pictured below in order): Su ShanShan (Team E) and Duan YiXuan (Team B).