Huang TingTing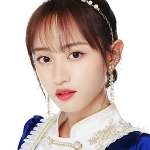 (formerly of SNH48 Team NII) who suddenly left the group in 2019 and sued STAR48 in order to have her exclusivity contract annulled, received the verdict of the court this week.
The court rejected all the arguments submitted by the lawyers representing Huang TingTing and confirmed that her contract with STAR48 was legal and valid. The court also found Huang TingTing liable for court costs associated to the case of almost 41,000 yuan (a little over 6,000 USD).
Following the judgement, STAR48 released a strong statement on February 26th (see at right), indicating it was the only agency legally entitled to represent Huang TingTing and that no 3rd party should approach her for any entertainment work without the approval of STAR48.
This is very similar to the case of Zhao JiaMin (see our report). Despite facing nearly a dozen court cases regarding its exclusivity contract over the years, STAR48 has yet to lose such a case.