Huang EnRu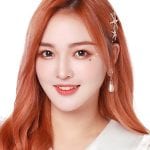 of SNH48 Team SII was selected last April to be the female lead in a new musical titled "The Secret" which will premiere in July.
Created by Jay Chou and directed by Tony Award winning John Rando, this will be the first time a member of SNH48 Group stars in a musical.
Phoenix Entertainment News (iFeng) recently caught up with Huang Enru for an interview on the new show. You can watch it in the video at top of the page.