On May 18th, SNH48 released the latest solo single "How We Do It" by Dai Meng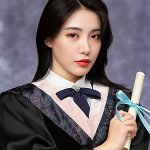 (Diamond) of the subunit SEN7ES (Honoured Graduate).
Produced by South Korean JXL (see video below), the song is a mix of TRAP style with some middle eastern influences. It was released on Netease Music and Migu Music.
Watch some behind the scenes of the recording at top of the page.