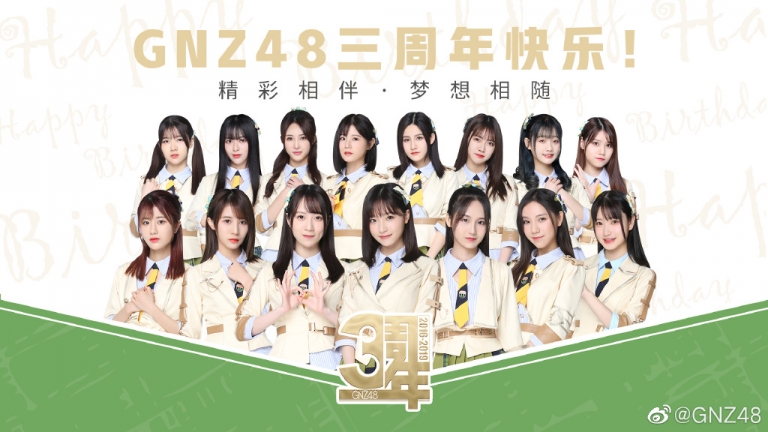 GNZ48 officially celebrates its 3rd anniversary on April 29th and what better way to launch a week of special events than by the premiere of a new MV!
"Hero" is the GNZ48 spring single (part of the SNH48 Group "Our Journey" EP) and serves as their 3rd anniversary song.
The MV can be watched at top of page.
Back in time
Below are two videos from April 29th, 2016 as GNZ48 performed for the first time in their Xingmeng Theater in Guangzhou.
On the left are members of Teams G and NIII performing together while, on the right, is the very first MC (Team G) offered in the history of GNZ48.