Things are tense throughout the world this month as the new coronavirus epidemic which began in the Chinese city of Wuhan (Hubei province) reaches new heights both throughout China and the world.
The impact can be felt not only on the sick and medical workers but also on the general population and businesses. There have been stories of entire planes full of lobster in Nova Scotia (Canada) not taking off because customers aren't going out to restaurants anymore in China or foreigners who have been to China being blocked from entry in a growing number of countries.
More specific to our world here, this epidemic has put a stop to all shows, concerts, and other similar events which might help spread the virus. There are even some rumours that the Chinese government is concerning banning large events until the epidemic is passed.
Possible impact on the 7th general elections
The arrival of February usually marks the start of the General Elections season for SNH48 Group fans. Plans would be made for the recording of the election EP and the associated MV to be released in April ahead of the vote.
That normal process is all in doubt now unless STAR48 decides to go without an MV or stick to filming in China which has not happened in years. There is also the chance that the epidemic will drag on which would lead to the actual election concert would be pushed back.
Showing support
Artists and agencies like STAR48 have been donating funds to assist with the virus since the epidemic started but there are also smaller gestures that are important like showing support to the frontline workers who are putting themselves at risk.
SNH48 members who are participating in the IQIYI "Idol Producer 2" show joined hands with other trainees to record a PV for that purpose (below).
Impact on members
Much is being said about the virus and impact on SNH48 Group but let's not forget the members themselves who have to deal with the stress and pressure like everyone else in the country.
The government decided to extend the Spring Festival holiday by a week and management essentially told its members who had gone home to stay put until such time as their safety could be guaranteed and the authorities allowed theaters to open again.
Members on the front lines
Some SNH48 members have, like thousands of others, stepped up to the call of duty to help others in this time of need.
The most obvious one would be Chen JiaYing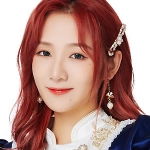 of Team NII (2nd generation member) who you might be surprised to discover is a qualified nurse working in one of the big Shanghai hospitals. Although JiaYing works in a first tier hospital (hospitals in China are ranked from tier 1 to 3 with 3 dealing with the most serious issues) there are always risks and a big part of her work is to keep an eye on the elderly who are particularly at risk as well as educate everyone on the importance of staying safe.
Chen JiaYing of #SNH48 Team NII (2nd generation) showing you how to properly wash your hands to protect yourself against viruses pic.twitter.com/IWOSZnrHMm

— SNH48 Today (@snh48_today) February 2, 2020
Another member who has visibly stepped up is Wang XiaoJia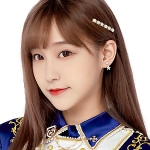 of Team X (4th generation) who is working as a volunteer giving temperature checks in her native ChangshaChangshaChangsha, the capital of central China's Hunan province, is a large city with a history dating to the Zhou dynasty (1046–256 B.C.). Today it's known for its rare collection of excavated Western Han dynasty tombs, known as the Mawangdui. It's also associated with Mao Zedong, who studied and lived here before joining the Chinese Communist Party in the 1920s. Source: Wikipedia.