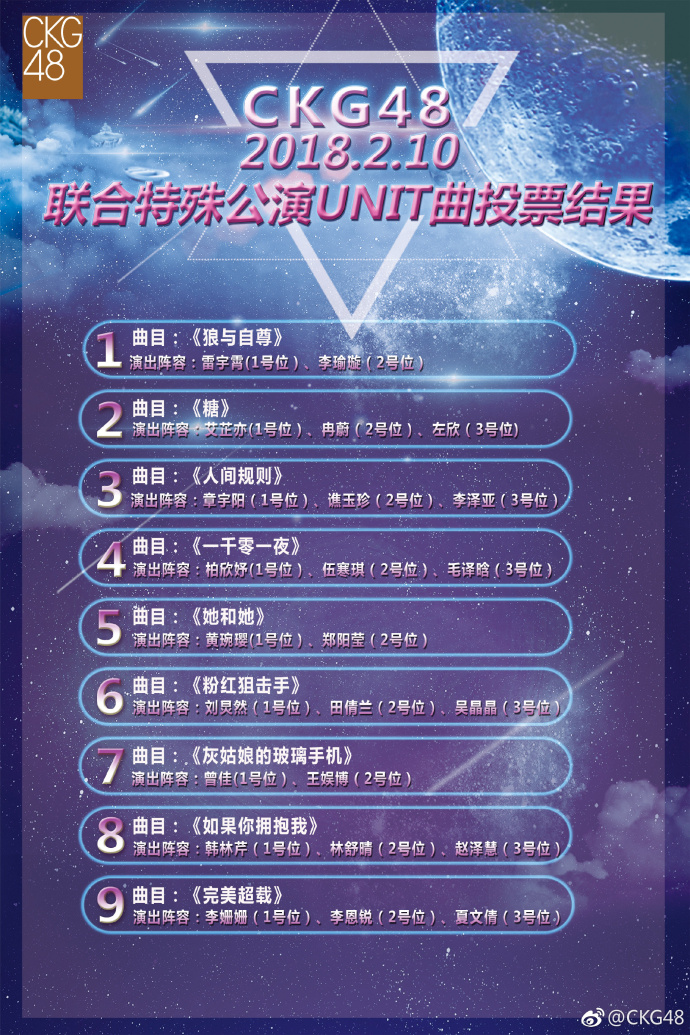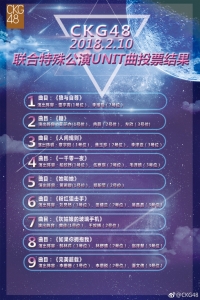 CKG48 is organizing a special show on February 10th composed of popular unit songs from SNH48 Group stages.
What is particularly interesting about it is that fans are invited to vote who should perform each of the pre-determined units. You can view the list of songs on the right.
The result for each new song gets announced daily and the vote for the next vote starts.
Here are all the members selected.