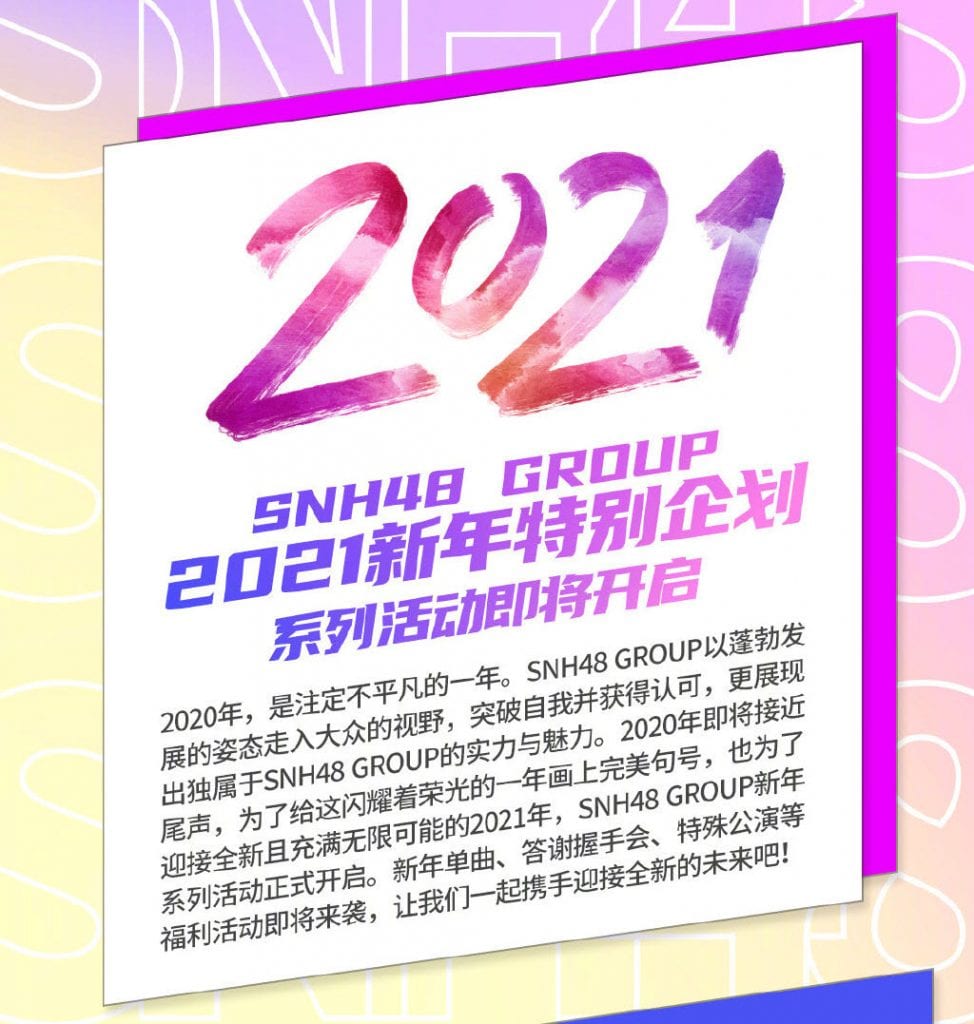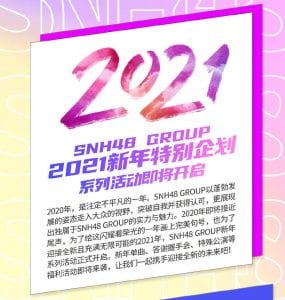 SNH48 will be presenting its usual mix of holiday shows leading up to 2021 over the next 3 weeks. You will see a Christmas stage, a New Year's Eve show, the last stop of the SEN7ES "The Shadows" tour in Changsha, and the hinted at appearance on the JiangsuTV New Year show.
Typically, however, this season also involves the release of an holiday EP but not this year apparently. Probably another victim of the dismal Covid-19 induced 2020 season. We we will have instead, on December 22nd, the re-release of the 2016 holiday song "新年这一刻" ("Happy Wonder World").
"Happy Wonder World 2020"
This new take on this SNH48 fan favourite will be by the little used "SNH48 Family Group" which was introduced a couple of years ago as an umbrella grouping SNH48 Group, its subunits (now reduced to two), and graduated talent (still under STAR48). This is an obvious way to bring in popular past members to push digital sales despite the lack of an EP and the usual goodies inside.
Participating will be Hall of Famers Ju JingYi and LiYiTong as well as graduated 1st generation members Mo Han (AW9), Dai Meng (SEN7ES), Zhang YuGe (SEN7ES), Qian BeiTing (AW9), Kong XiaoYing (SEN7ES). They will be joined by the rest of SEN7ES and representatives from all of SNH48 Group (SNH48, BEJ48, GNZ48, and CKG48). Exact list of those members is yet to be released.
Below is the MV for the original version of the song filmed by Zanybros in South Korea in 2016.