Members of SNH48 Group were very active on New Year's Eve to help their fans welcome 2019 with several big appearances and countdown stages in Shanghai, Beijing, and Guangzhou.
Let's take a look at the events from December 31st!
JiangsuTV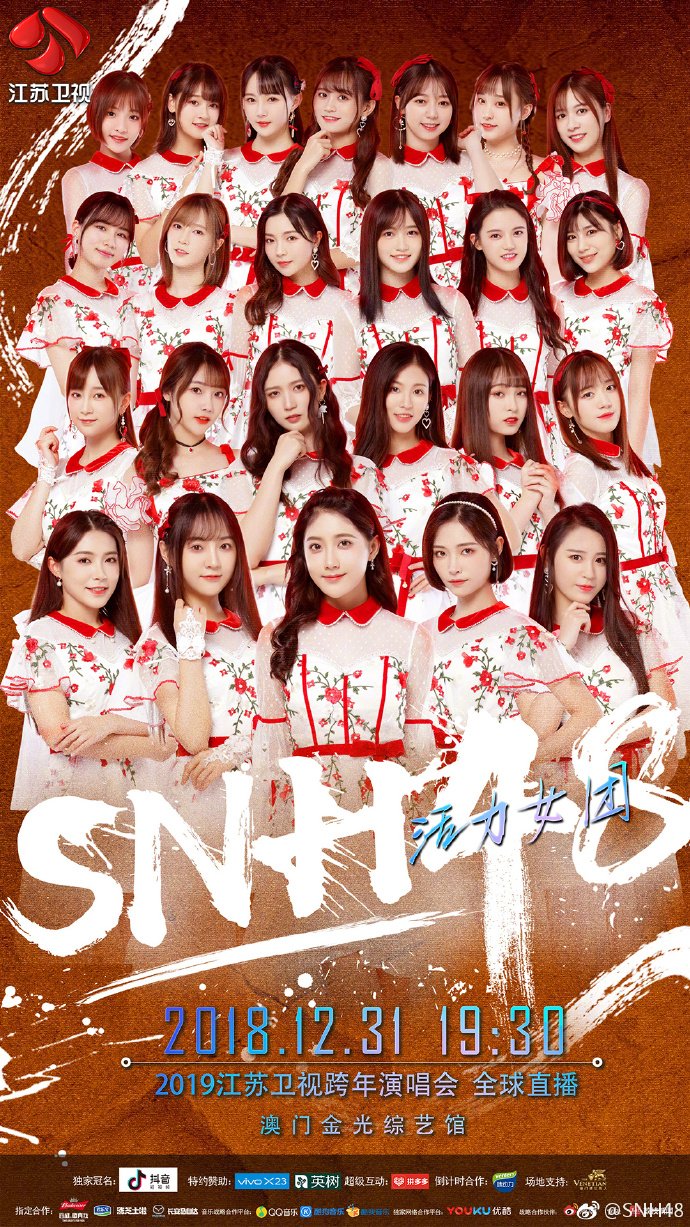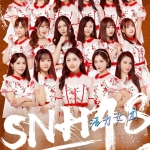 The biggest show of the night was no doubt the New Year's Eve show by JiangsuTV which was taking place at the Venetian Hotel and Casino in Macau this year!
Broadcast throughout China as well as in Hong Kong, Taiwan, Macau, Singapore, and Malaysia (plus on various international stations), this is one of the top 3 shows to take place that night.
SNH48 sent a select group of members from Teams SII, NII, and HII to Macau for the occasion.
They opened the show with "Twinkle Twinkle" (at top of page) and then participated in a collaboration with other young singers later on.
One surprise of the night was Sun ZhenNi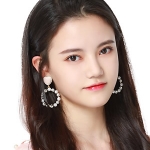 of Team HII participating in a performance with famous Singaporean singer JJ Lin (below).
BeijingTV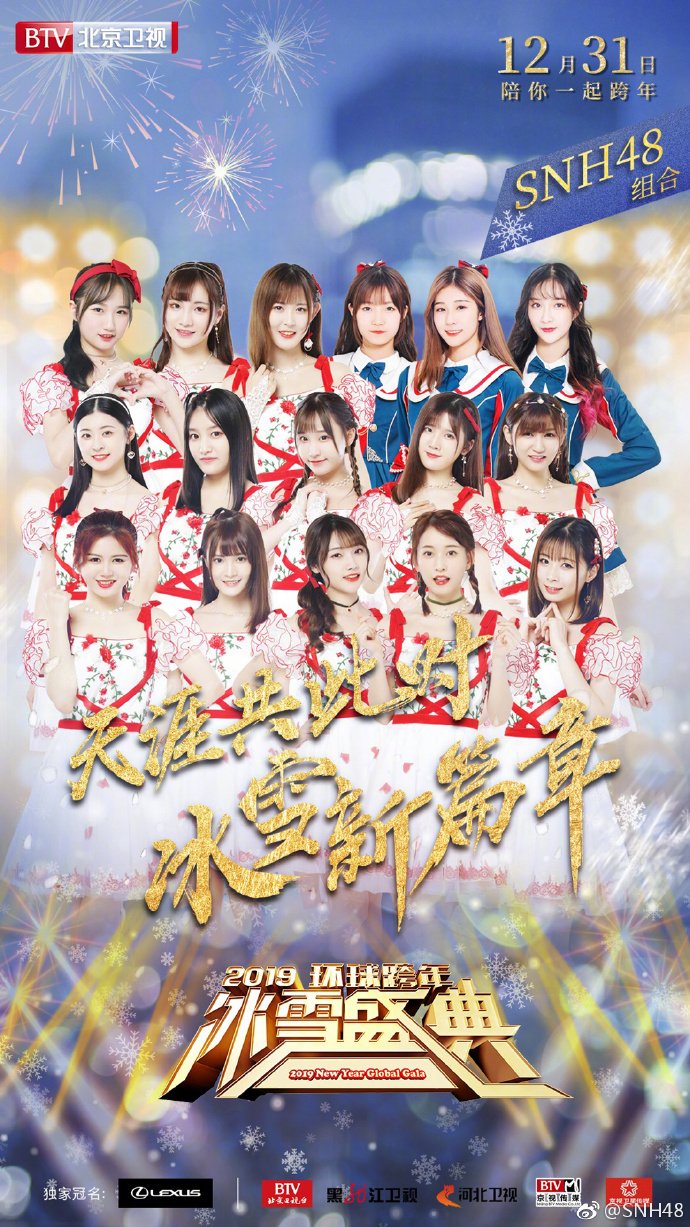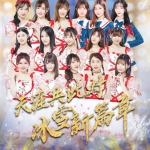 Further North, members of Team X were in Beijing for the BeijingTV (BTV) New Year's Eve gala where they performed the new holiday song "Now and Forever" (below).
BeijingTV is broadcasted in several mainland cities since it is part of the state-owned CCTV network.
This was an outside performance so, congratulations to the members for braving the cold to offer a great show to the assembled crowd on site!
Guangzhou
GNZ48 was also very active in the field on December 31st as appeared in two different shows in Guangzhou.
The first was the Haixinsha New Year Gala which was broadcasted on SichuanTV.
Another team was at the Guangzhou Broadcasting Network (GZTV) New Year's Eve Carnival.
Special stages
The fans in the various theaters were not left to despair as SNH48, BEJ48 (in a joint stage with SHY48), and GNZ48 all offered special New Year's Eve Countdown stages starting at 9pm up to after the New Year.
Watch the three stages below.